Junior Member
Join Date: Dec 2008
Location: Indiana
Posts: 143
Thanks: 18
Thanked 5 Times in 5 Posts
1997 Chevy 1500 v6
---
I've got up for sale my 97 1500 2wd Cheyenne pickup. It has the 4.3 v6 with about 76k on the truck. Body is not rusted out and no major damage. Some minor scratches and scuffs. Interior is good, seat has some driver wear from previous owners but I put a seat cover on and you can't tell. A/c blows cold and the heater works great as I just flushed the radiator and cleaned the heater core this winter. Tires are very good with about 6-7k miles on them. I bought this truck last may with 69k on it and put them on then. It has tinted windows and a cd player with Ipod hookup. I'm asking $5000obo. It's a very nice truck and runs and drives very well. Got 20mpg running 80mph down the interstate.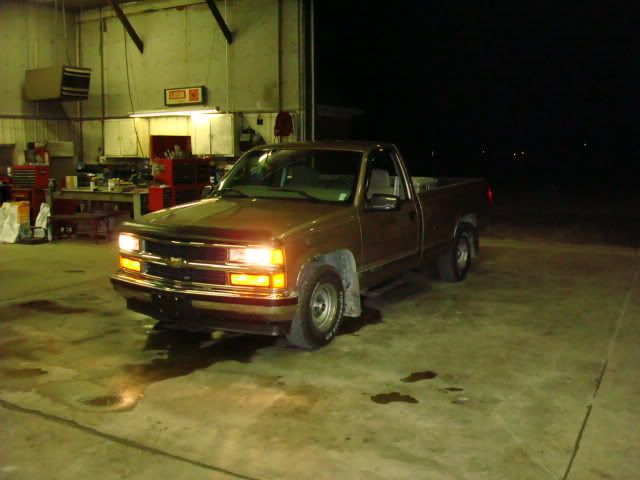 ---
2006 ccsb LBZ Not so stock

2001 ECLB LB7 Stock
Junior Member
Threadstarter
Join Date: Dec 2008
Location: Indiana
Posts: 143
Thanks: 18
Thanked 5 Times in 5 Posts
Bumpin it up.
---
2006 ccsb LBZ Not so stock

2001 ECLB LB7 Stock
Posting Rules

You may not post new threads

You may not post replies

You may not post attachments

You may not edit your posts

---

HTML code is Off

---