Join Date: Dec 2008
Posts: 158
Thanks: 2
Thanked 5 Times in 3 Posts
Looking for a new desktop picture
---
Anyone got any action photos of Fords pulling? got BBD on their now the old ford body, but Double Overtime destroked etc I cant' find any good ones on google/yahoo.
Senior Member
Join Date: Dec 2008
Location: Mexico, MO
Posts: 2,509
Thanks: 145
Thanked 82 Times in 79 Posts
I have a couple of stroked out but they arn't very good.
they are at the bottom of this page if you want to check them out
http://mexicoyoungfarmers.wikispaces.com/2008+Pictures
---
Ross
Show-ME Smokers
2.6 modified street pulling truck
"The Lone Stroke"
My Videos
1996 f350, powerstroke, 4x4, 5-speed, 4.56 gears, Swamps 450/600 injectors, Swamps BFH turbo, Swamps Idm, Swamps tunes, BTS oil, SBC clutch, studs, springs, tubes, air to water intercooler, fuel system, factory rods!
Tow Rig
1997 f350, srw, reg cab, 4x4, 5 speed, 4.10 gears, 3in down pipe, straight pipe, mystery chip.
Becker Brothers Enterprises
You can't have any!
Join Date: Dec 2008
Location: Morgantown WV
Posts: 54
Thanks: 1
Thanked 8 Times in 5 Posts
Maybe not what your looking for but it's what I got.
---
Kevin
SLEDPULLMOTORSPORTS
12v CONVERSION FOR SALE
South Bend Clutch, MOTORSPORTSSUPPLY.COM
Carson Stauffer Diesel Service
Pure Diesel Power
Weston Shupe
zstroken
Big Stroker
Proabably not what you're wanting, it was right before the "action", but it's my favorite;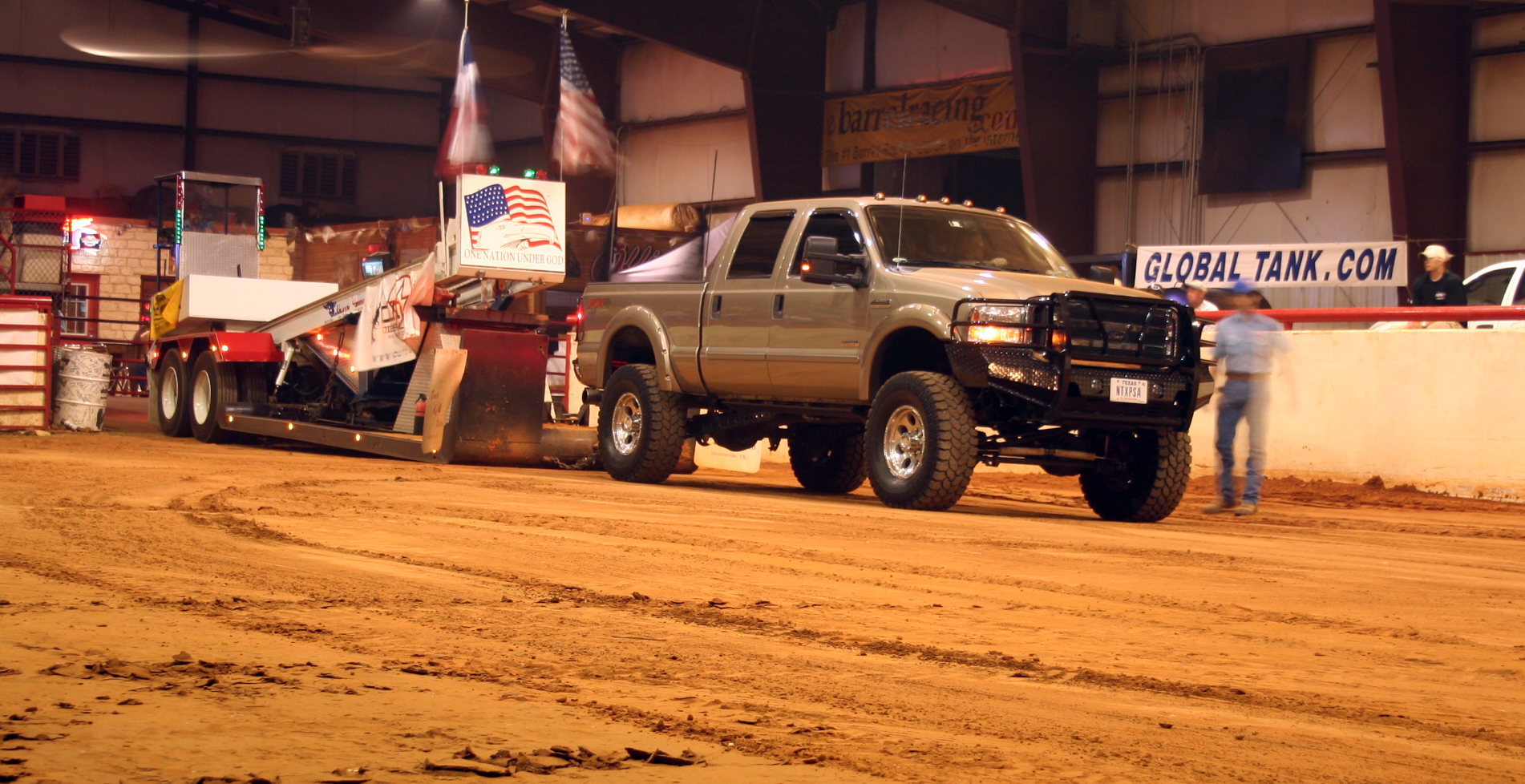 ---
2005 F250 CC SB FX4
8" lift; 38.5" Procomps; ARP Headstuds; Banks Intercooler and High Ram Elbow; 4" Exhaust; SCT with custom tunes by Tony Wildman; Isspro Performax guages; '08 TT mirrors; Bushwacker Pocket Style Flares; Recon somked cab and mirror lights; Frontier front bumper replacement; AMP Research power runnning boards; Fabtech floating traction bars
North Texas Powerstroke Association
www.NTxPSA.com
Riding High Club #3
Ridin' Dirty Club #10
American Club #39
Truck pullin' S.O.B.
Join Date: Dec 2008
Location: North Eastern Pa
Posts: 162
Thanks: 21
Thanked 6 Times in 5 Posts
---
1999 F-250 Lariat, Red, Super Cab, Short Box, 6.8L V-10
2003 F-350 XLT Regular Cab Long Box 6.0L 6-speed, tinted windows, push bar, 4inch MBRP exhaust, Edge Juice w/ attatude.
1969 F350 "The Shillelagh" future pulling truck, 428ci, 4-speed, 4:10 gears.
In the passing lane
---
Truck: 1990 Ford F-250 5.0 EFI, 4x4 , Longbed, 5 speed w/ Hurst shifter, K&N FIPK, Line-X Bed liner, Ford Racing Valve Covers, 2 1/2 in exhaust w/ 4 inch SS tips, A pillar pod filled with Autometer Pro Comp Ultra Lites , Custom switch box w/ 5 switch panel, and more to come

In The Passing Lane