Join Date: Aug 2009
Location: Macomb Twp, MI
Posts: 221
Thanks: 12
Thanked 41 Times in 35 Posts
Shibby Engineering Stage II intakes
---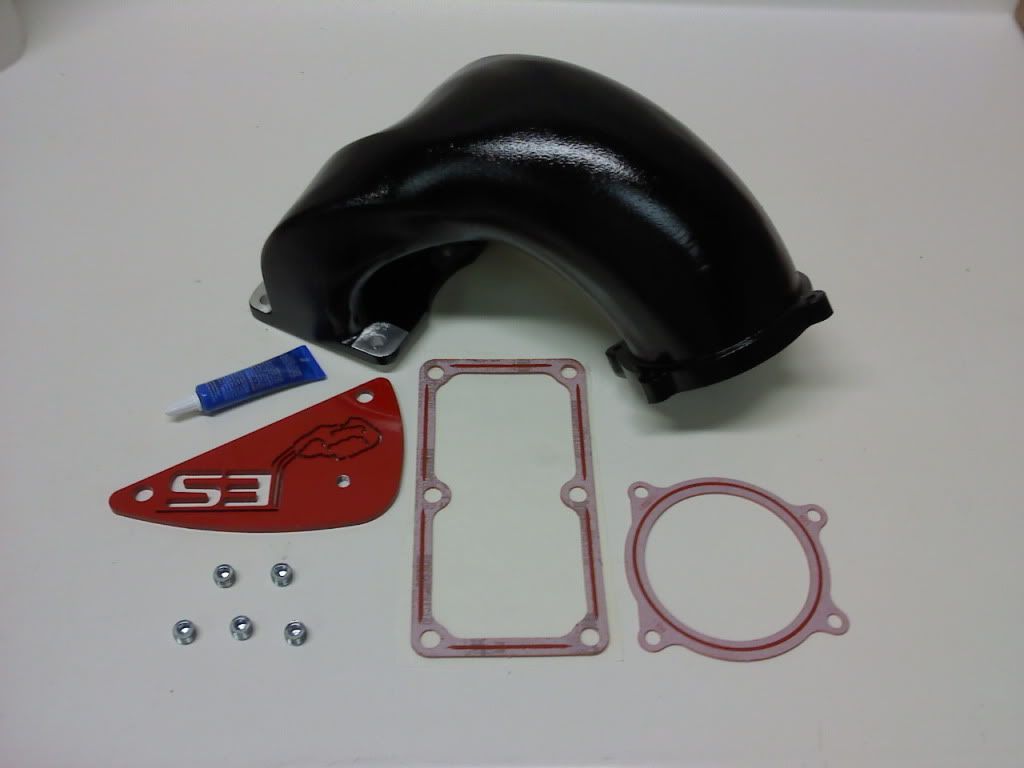 This part will work best when combined with a Throttle Valve Delete and Grid Heater Delete, although it will show gains when used on it's own.
You can add the Throttle Valve delete at the time of purchase above by checking the box and save an additional $15 compared to purchasing them seperately
We also recommend the Shibby Engineering boost tube for additional gains.
The Stage II Air Intake Horn can only be used without the EGR equipment in place.
Benefits:
Increased your MPG's
Increased the Air Flow
Increased HP/TQ numbers
Includes:
(1) Stage II Air Intake Horn Powder Coated Black*
(4) OEM Gaskets
(5) Pre-Tapped 1/8" NPT Ports*
(5) Port plugs with sealant
(1) Shibby Engineering logo engraved dipstick tube bracket
All required hardware and gaskets
*Custom coatings are available as well as extra ports, Please contact us for ordering:
---
2010 CCSB Laramie Ram 2500 4x4
Powered By:
H&S/Shibby/Black Ops/Flo Pro

Suspended by:
Carli Suspension/Bilstein

2008 RCLB F250 XLT 6.4 Auto
Powered By:
H&S/Flo Pro/aFE

Suspended by:
Pure Performance/Carli/Bilstein


Senior Member
Join Date: Mar 2006
Posts: 204
Thanks: 0
Thanked 0 Times in 0 Posts
how much $$$$
---
2004 Black over Orange F-250. C/C 304 MBRP turbo back exaust. powertrap air filter(by Wix/Visteon).

SLAPS (St. Louis Area Powestrokes) Member.:Thumbup:

Threadstarter
Join Date: Aug 2009
Location: Macomb Twp, MI
Posts: 221
Thanks: 12
Thanked 41 Times in 35 Posts
$475 shipped or $535 shipped with the throttle valve delete.
---
2010 CCSB Laramie Ram 2500 4x4
Powered By:
H&S/Shibby/Black Ops/Flo Pro

Suspended by:
Carli Suspension/Bilstein

2008 RCLB F250 XLT 6.4 Auto
Powered By:
H&S/Flo Pro/aFE

Suspended by:
Pure Performance/Carli/Bilstein


Posting Rules

You may not post new threads

You may not post replies

You may not post attachments

You may not edit your posts

---

HTML code is Off

---