Supporting Vendor
Join Date: Dec 2008
Location: Michigan
Posts: 1,342
Thanks: 102
Thanked 60 Times in 51 Posts
Custom Center Consol with (2) JL Audio 10w7
---
This is the custom center consol you all seen me built. Believe it or not I am redoing the stereo again. Gutting everything with some help of one of the best installers in the country.
Either way here is the center consol/sub box with Jl 10w7s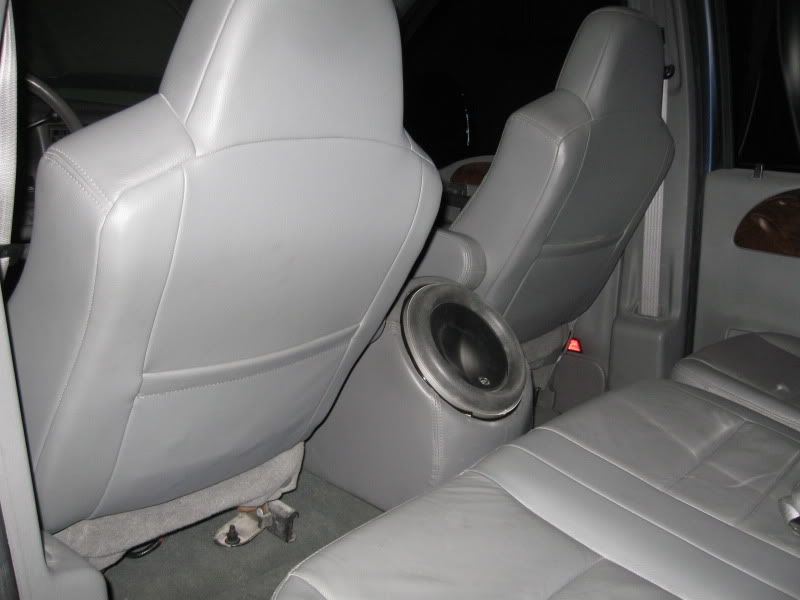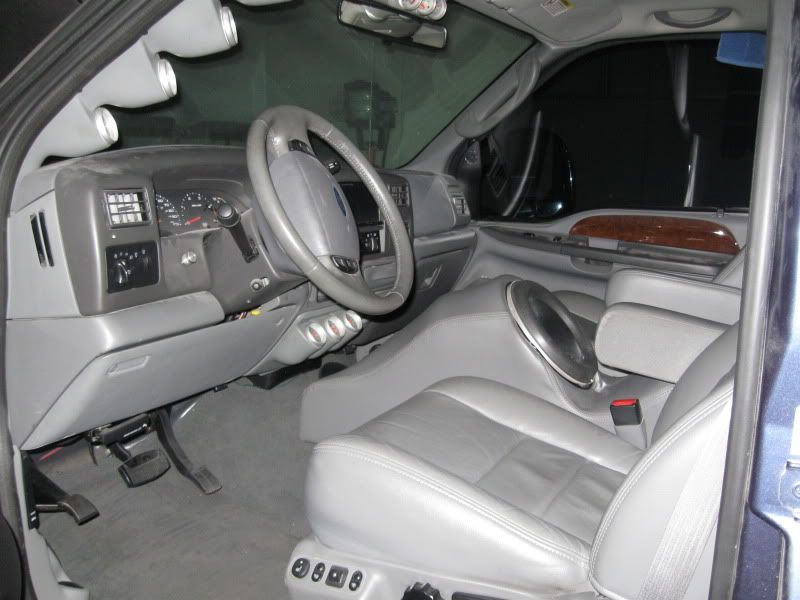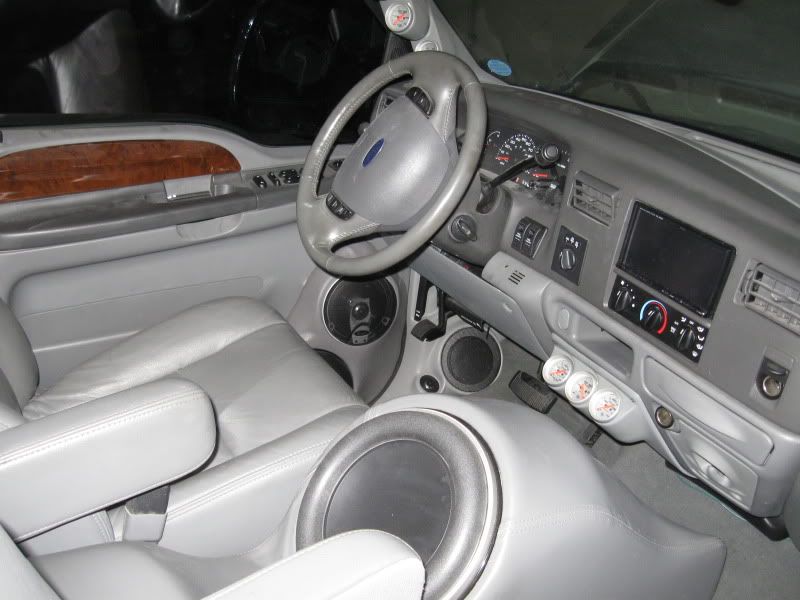 $650 plus shipping
---
2004F-SVT Lariat 2005 Cummins 5.9 conversion
August 2007 TDG Truck of the Month
Septmeber 2009 TDG Truck of the Month
2008 TDG Truck of the Year
2005 CR Cummins conversion with destroked motor mounts and tach module.
ARP Studs;Hamilton springs and pushrods
WickedDiesel DragonSlayer CP3 and 5x10.5 inj
Tsperformance MP8; Smarty S06 TNT-R
Speraco Inercooler; Opie Water by-pass;DTT intake elbow
Twin turbos
Grand rock 7" stacks
ATS Stage V 48re Transmission with billet output shaft and Co-pilot
Ford transfer case with ATS input shaft. Thanks to Sogrand for that
4.56 gears with Detroit truetrac. Custom Oasis Diff covers
FarmboyFabrication Ladder bars
(10) Autometer Gauges
6.5" Explorer Procomp lift with Fox Shox
37x13.5x22 Toyos with 22x10 Eagle wheels
2005 front end conversion with McColluch HID lights
Randy Ellias light bar with 4 procomp 130watt lights
Heat exchanger hood; limo tint, recon lights up top and on the mirrors
Optima. Yellow Tops; BilletBadges; Big special thanks to Walley at FTE
My Cummins conversion:
https://www.thedieselgarage.com/forum...read.php?t=933
Posting Rules

You may not post new threads

You may not post replies

You may not post attachments

You may not edit your posts

---

HTML code is Off

---