Free-Spin / Locking-Hub Conversion $500 !!
---
I have been collecting parts to do a ford free-spin lcoking-hub conversion on my dodge similiar to this thread:
http://www.dieseltruckresource.com/d...n-t287434.html
I changed my mind on the conversion and I am looking to sell the parts I collected. They are as follows:
Ford Dana 60 parts;
Stub shafts 11.4" x2
Spindles x2 (with spindle nuts and washers)
Hubs x2 (with decent used bearings and seals)
Lockouts x2 SETS (manual set, and auto set...wasnt sure which I was going to use)
This should be everything you would need to do a "spindle-out" conversion on a 2nd Gen Dodge to have free-spinning hubs and lockouts.
I will take $500 bucks for the whole kit. Plus shipping (probably about $90) or you can pick them up from Temple, TX and save the shipping.
PM call / text 254-220-68o5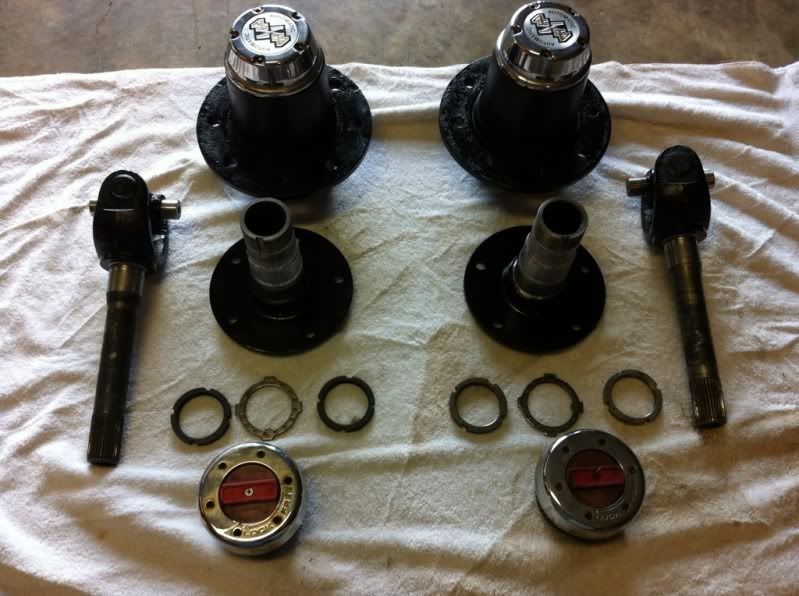 ---
2000 Dodge Ram 2500 4x4
Quadzilla Adrenaline
37" Hummer Tires on recentered H1 Rims
Posting Rules

You may not post new threads

You may not post replies

You may not post attachments

You may not edit your posts

---

HTML code is Off

---