FS: 2003 F-250 CCSB Lariat - Lots of Mods
---
Well my buddy is wanting to get rid of his '08 King Ranch F-450, and it's pretty much my dream truck, but I would have to sell my baby...
Anyways here she is, I don't have to sell her, just seeing if there's any interest out there.
2003 Ford F-250 CC SB Lariat 4X4:
The truck has close to 137,000 miles, and has a clean bill of health. I always wait till the EGT's are below 350* before shutting off the engine.
OVER 10K IN MODS ALONE!
Performance and Engine:
-ARP Head Studs w/ OEM Gaskets (installed at 118k with brand new heads)
-
RCD
EGR Delete (installed at 118k)
-Updated FPR Kit from Ford
-4" Turbo Back
MBRP
Exhaust w/
MBRP
Dual Walled 6" Tip (No Muffler, No Cat, '03 Turbo breathes well... :evillol
-SCT w/ Custom Tunes from Gearhead and
Innovative
-Stock Intake w/ Modded Horn
-'05 Intake Elbow
-Amsoil Oil Bypass
-Dieselsite Coolant Filter (yet to be installed)
-Running 5W-40 Synthetic with 2 Bottles of Rev-X
-Zoodad Mod w/ Screen
Exterior and Suspension:
-2.5" Leveling Kit
-18" XD Badlands (only 10k miles)
-325/60/18 Nitto Terra Grapplers (only 10k miles)
-Icon Shocks (only 5k miles)
-'08 Taillights
-AirLift 5000 AirBag Setup w/ Onboard Compressor (yet to be installed)
-'05 OEM Conversion w/ Billet Inserts (no pics yet... sorry!)
-8000k Retro Solution DIGITAL HID's
-Painted Door Handles
Interior:
-Pioneer In Dash P3200BT Touchscreen w/ Bluetooth and Mic
-Rockford Fosgate Punch 6X8 Door Speakers All Around
-Rockford Fosgate 500.1 Amp
-2 Rockford Fosgate 12's in a Custom Box behind the seat
-DiPricol Gauges on a Quad Pod (EGT, Fuel, Pyro, Trans)
-Edge Insight CTS
-Gray Husky Liner Mats
Sorry guys, I don't have any pictures of the truck with the '05 conversion yet, but I'll be sure to get some once it's complete.
I'm asking
$23,000 OBO
, or
$22,500
without the CTS, amp, and subs. :thumb: The truck is valued at $19,750 by Kelley Blue Book without any of the mods. It gives me a little room to work with. The truck has been meticulously detailed and taken care of, and the engine is also always kept clean. I'm located in Central Alabama, and I would be willing to drive a little ways to make a deal.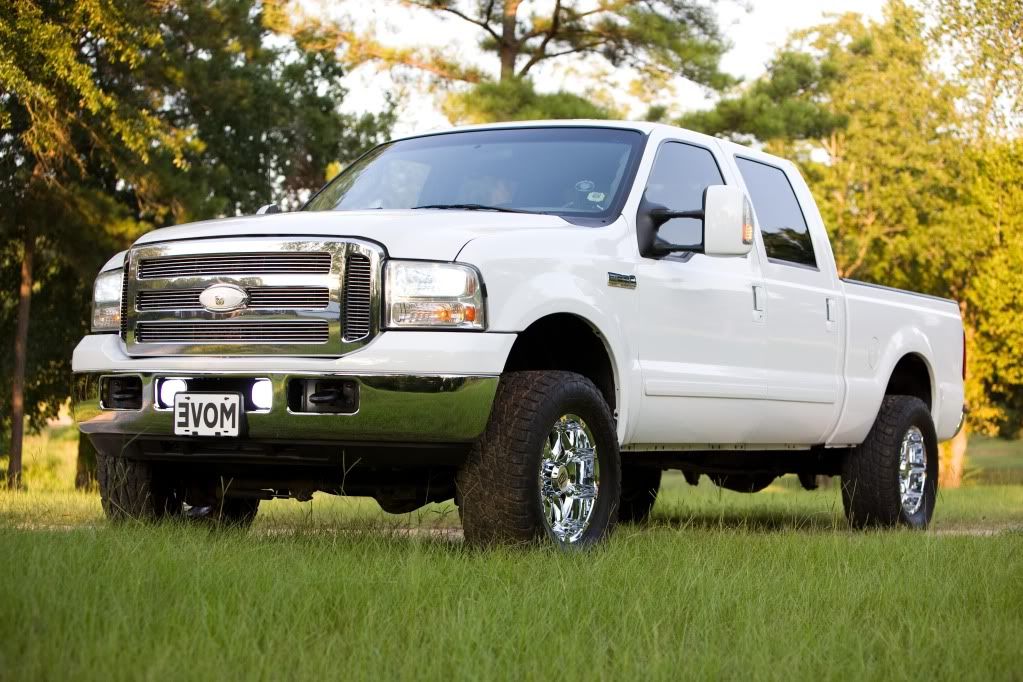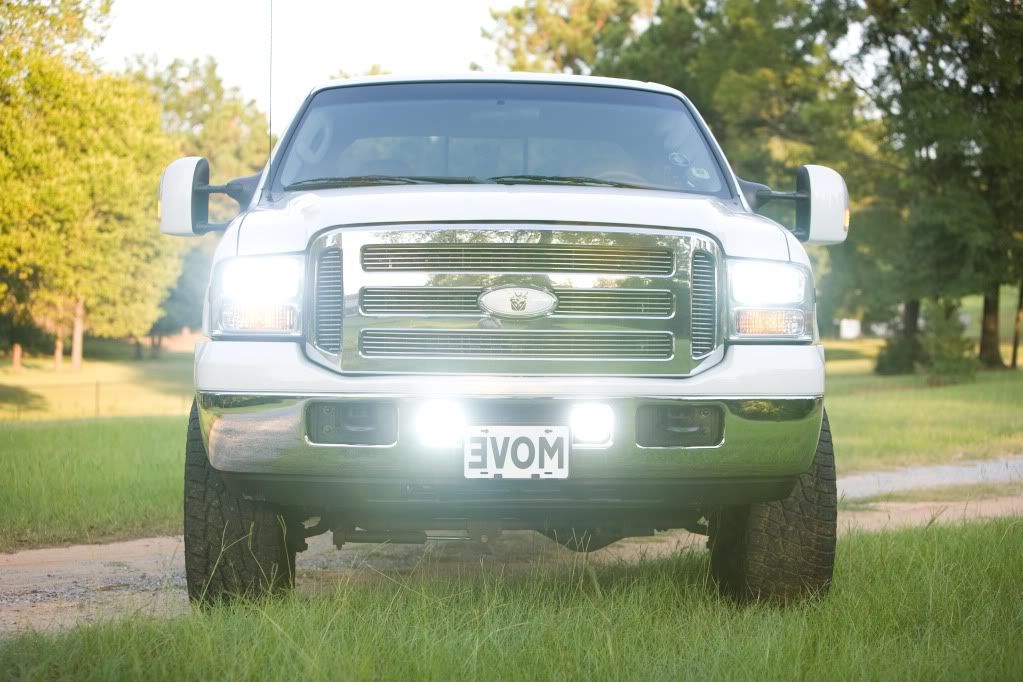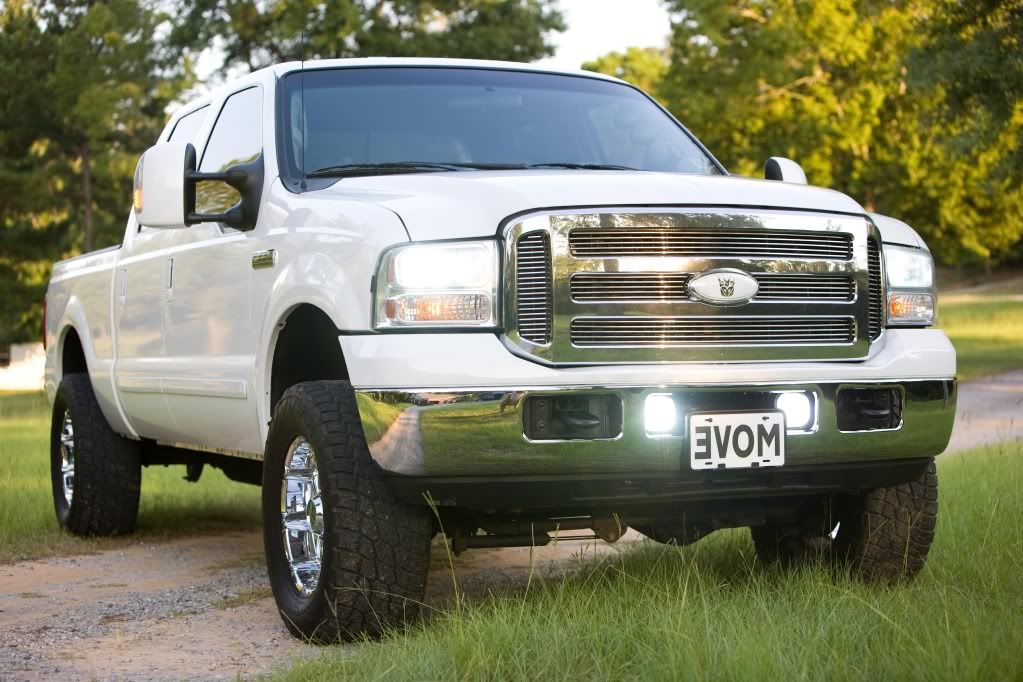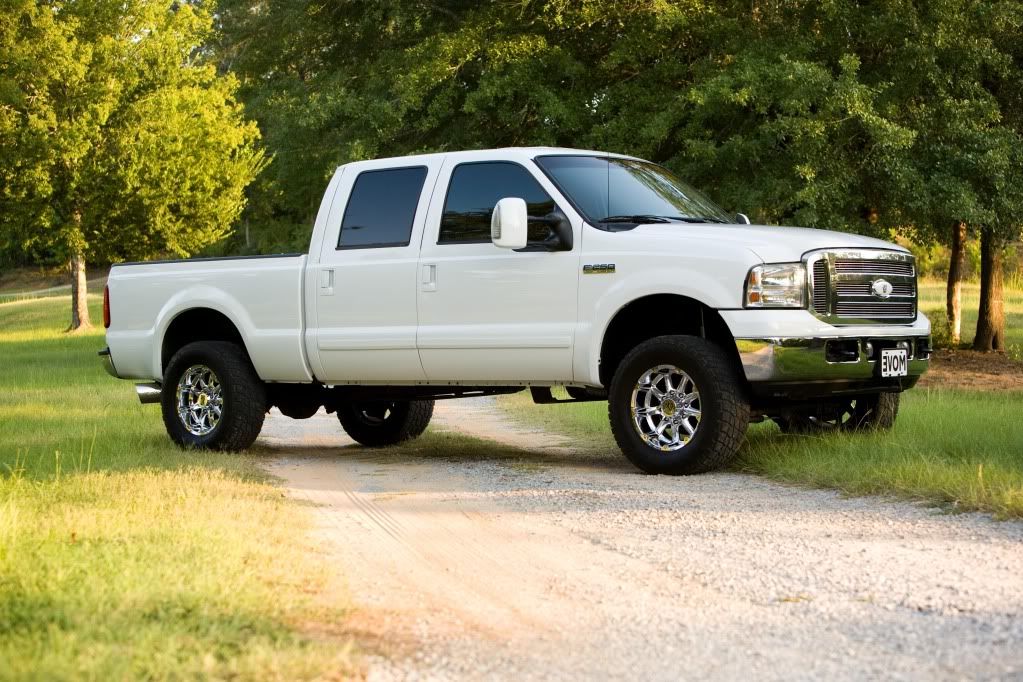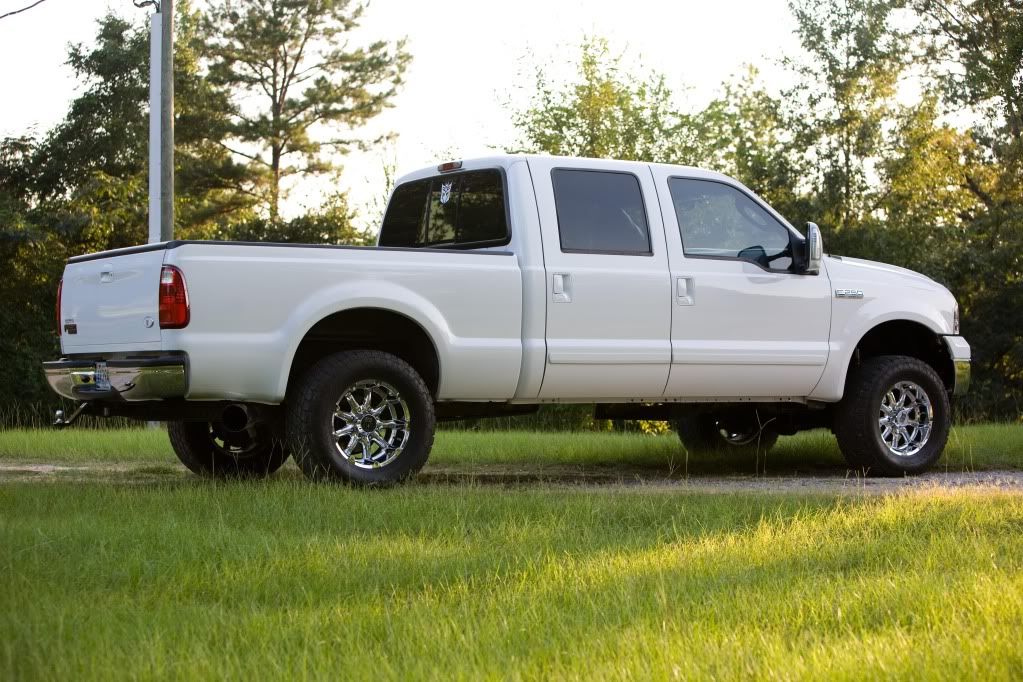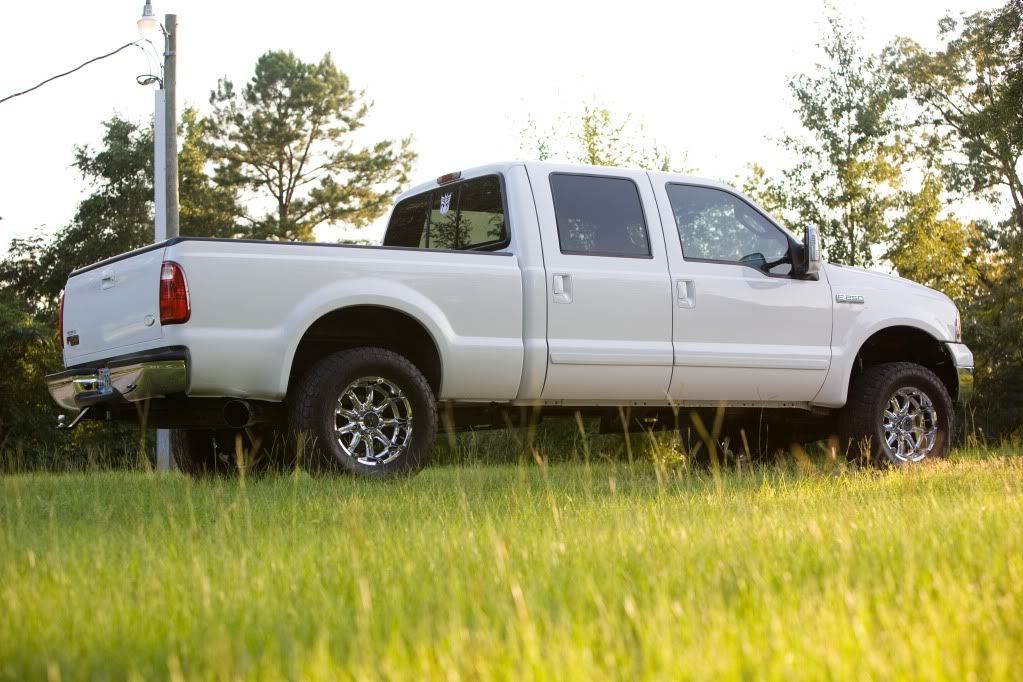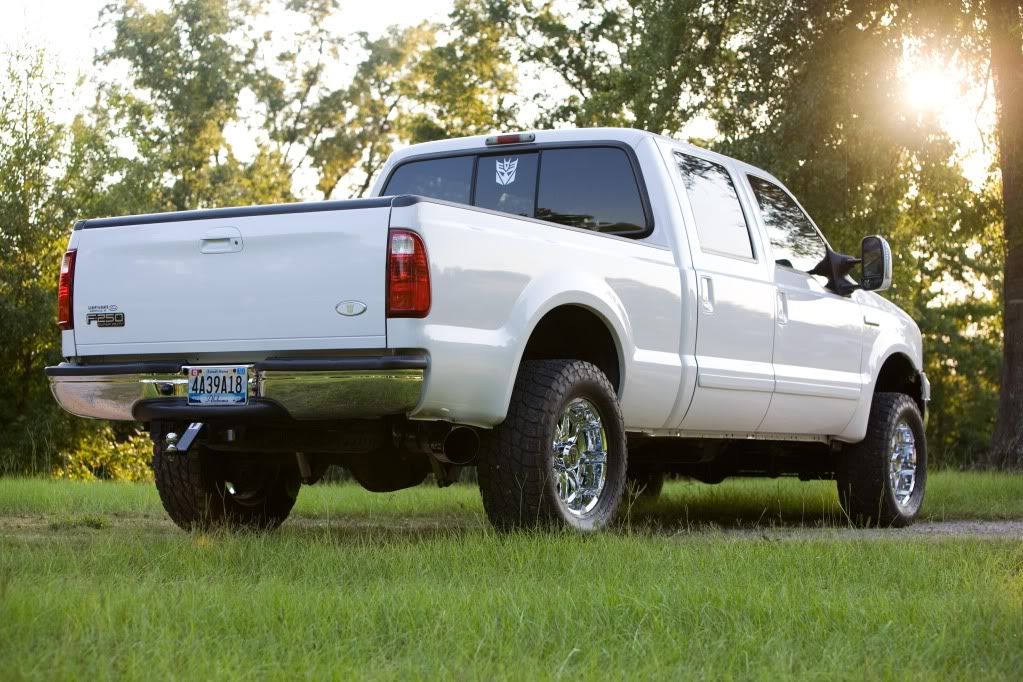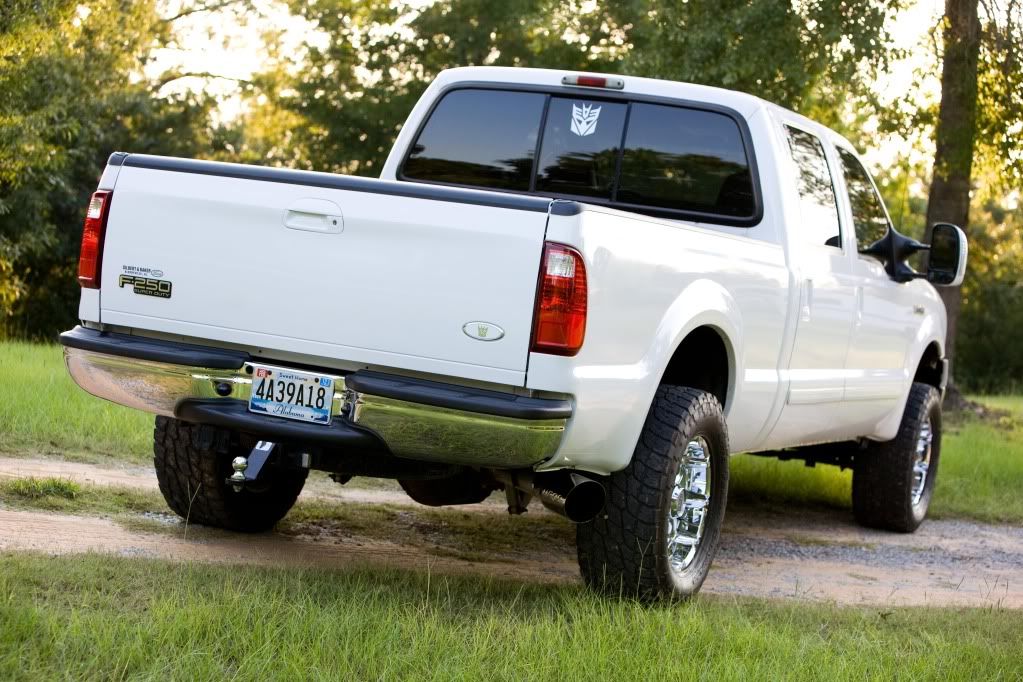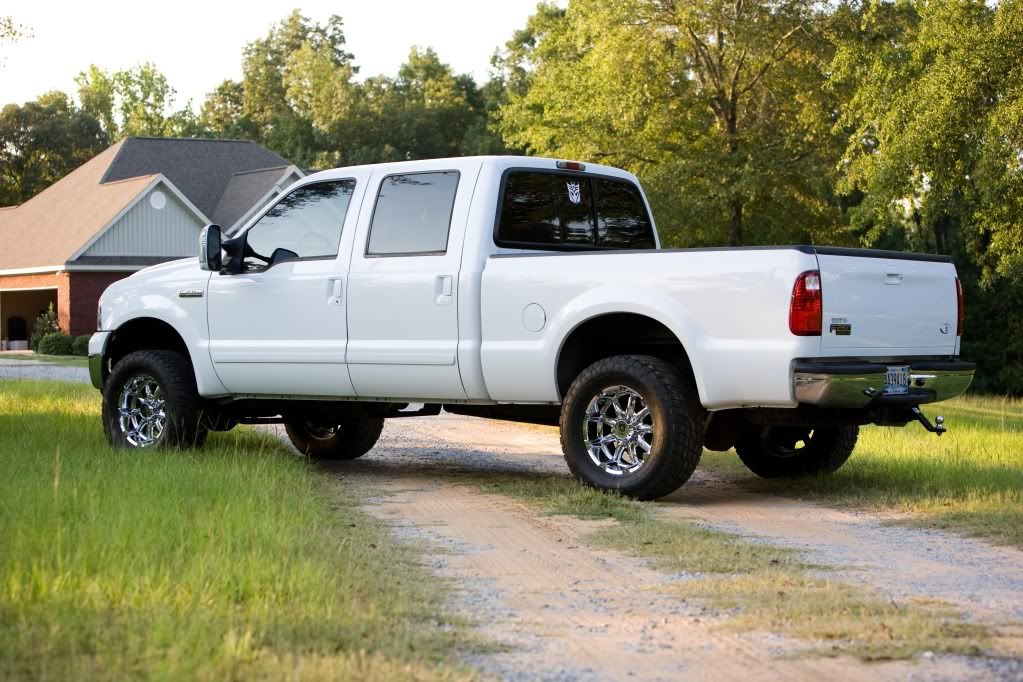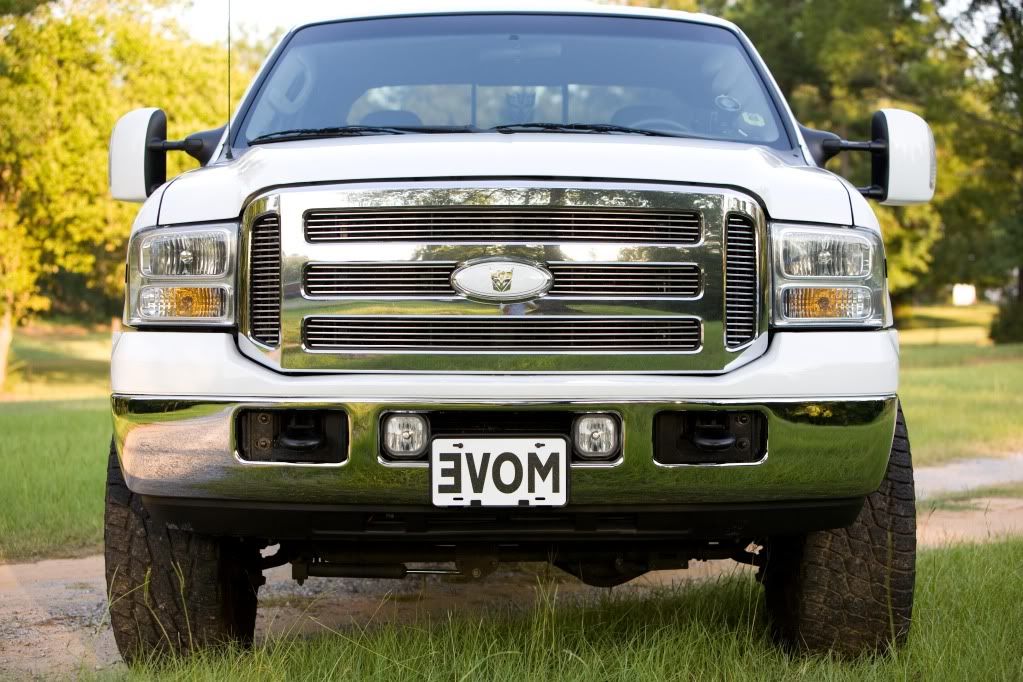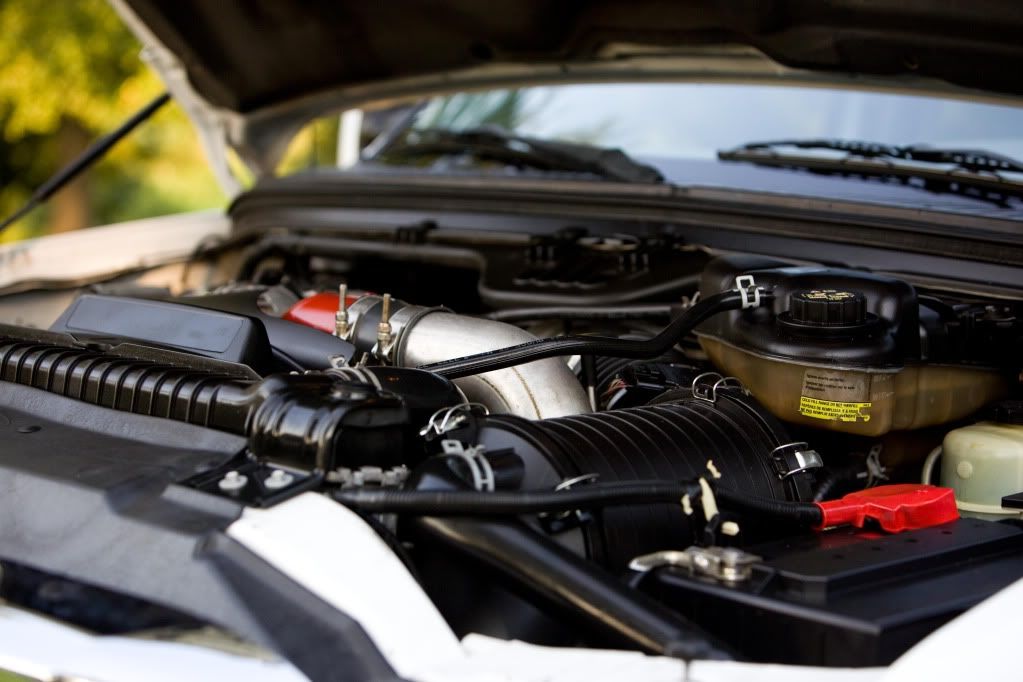 Interior: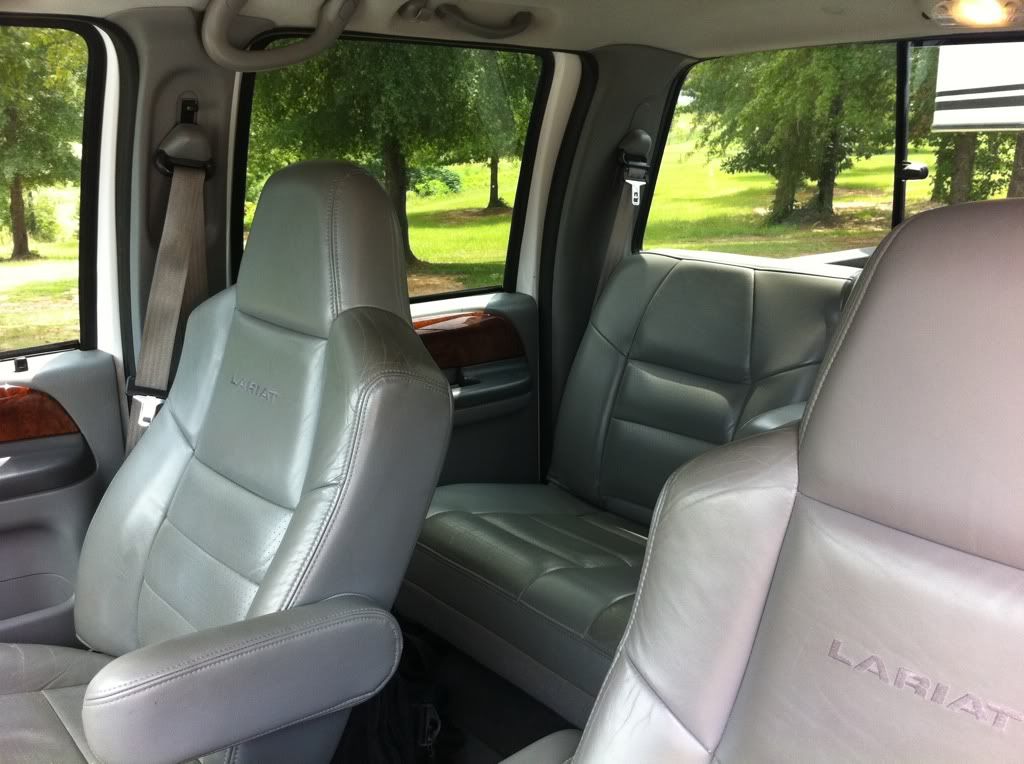 Here's a video from the recent car show, look how clean the engine is:
YouTube - ‪Hot Rod Power Tour 2011‬‏
'03 Turbo whistle... :evillol:
YouTube - ‪Got Whistle?‬‏
New video of the truck.. :thumb: Be sure to watch in
720P HD!
My 2003 Ford F-250.. Version 2.0 - YouTube
---
Blake

2003 Ford F-250 6.0l Powerstroke CC SB Lariat FX4
Engine-ARP Studs, RCD EGR Delete, 4" MBRP Exhaust, SCT Tuned by Innovative
Exterior-2.5" Leveling Kit, 18" XD Badlands, 325/60/18 Nitto Terra Grapplers
Interior-Edge Insight w/EGT

WTB: 6.0L Injector Cores
Junior Member
Threadstarter
Join Date: Feb 2010
Posts: 199
Thanks: 1
Thanked 9 Times in 7 Posts
BUMP TTT!
I can take a deposit and hold the truck for the buyer for up to a month!
. Just in case you need to gather up the cash or sell your current truck! I need it spoken for by tomorrow!
---
Blake

2003 Ford F-250 6.0l Powerstroke CC SB Lariat FX4
Engine-ARP Studs, RCD EGR Delete, 4" MBRP Exhaust, SCT Tuned by Innovative
Exterior-2.5" Leveling Kit, 18" XD Badlands, 325/60/18 Nitto Terra Grapplers
Interior-Edge Insight w/EGT

WTB: 6.0L Injector Cores