Join Date: Dec 2008
Location: Jacksonville,FL
Posts: 504
Thanks: 142
Thanked 46 Times in 35 Posts
2004 F350 KING RANCH CC LWB DRW on 22.5" Alcoa's $25k 68k miles
---
Truck details
Hey Guys, I'm finally gonna part ways with the truck. A brief summary of the truck and it's background I am the original owner, it is a 2004 f350 King Ranch Fx4 Crew Cab 6.0 has 68k miles. Appearance wise, it has 05^ style front end conversion using all OEM parts so the lights adjust properly with the 05 OEM header panel being used, it has a color coded grille and a billet overlay and a center billet insert where the front plate would normally be, it has a 3" steel cowl induction hood OEM Harley headlights and a new set of Retro Solution high/low beam 4300k HID's. All exterior lights are LED, has smoked Recon overcab light covers, smoked recon 3rd brake light, smoked Recon mirror lights and smoked Recon fender marker lights. It has an 08 style tailgate with step and reversing camera in the factory handle (not hooked up) it has 20% tint on the front two windows and 35% on the windsheid. Suspension wise it has a 3.5" fab tech level kit with blisten shocks all the way around it has a dual steering stabilizer kit with blisten shocks and has a fab tech adjustable trac bar. Truck also hasna B&W hitch that may not stay depending on prices.bednhas beenn line x'd not too long ago.#It has a set of farmboy fab stage two weld on traction bars with ballsic rebuildable heim joints. Tires are Michelien XZE 235/80/22.5 with Alcoa classic hand hole wheels and the inner rear wheels are steel, tires have maybe 10k miles on the tops. All front end components redone a year ago or so and not many miles on them. Brake pads and rotors are in good shape. The interior is pretty simple, leather is in good shape no rips or tears and has been conditioned as needed. Has husky liners since new also carpet is perfect also has the center hump cover too so it's clean. The truck has a Pioneer Avic z2 Navi unit with 3 way 6x9 all the way around. . The truck had a flip down tv from. The headliner that is not installed any longer and the hole isnt as small as it should of been, #will need to have a new headliner or have it repaired and recovered. The truck has 7 autometer sport comp II led backlit in super white. Truck also has a tekonisha trailer brake controller. Motorwise , it has 190cc casserly injectors,. stock turbo, ITP regulated return with underhood fuel bowl deleted and has a
FASS
150/180 fuel pump. The truck has a new ford trans that has a 3year 100k mile warranty at any dealer it has a new short block from ford and I put a new set of heads on at the same time, work was done approx a year ago not many miles on it since then it only gets driven once or twice every couple weeks. It has OEM head gaskets and ARP head studs,
FCDP
full egr delete and has a fluid dampnr as well, has a S&B cold air intake along with a coolant filter. Truck has a SCT X2 tunes with IDP Files. Has went 14.1 in the 1/4 at 8800-8900 lbs so its no slouch for a big truck. Looking for $25k obo. I think this covers about all of it I may have forgotten something and may add to this later. The truck is currently being used as advertisement for SCT. It has also been a cover truck with Diesel Tech and has been featured in 8lug too. Truck is in good shape no major damage pretty sure there are no dents or scratches that I'm aware of. Has always been garage kept. If you have question email
[email protected]
or call/text 904-813-5067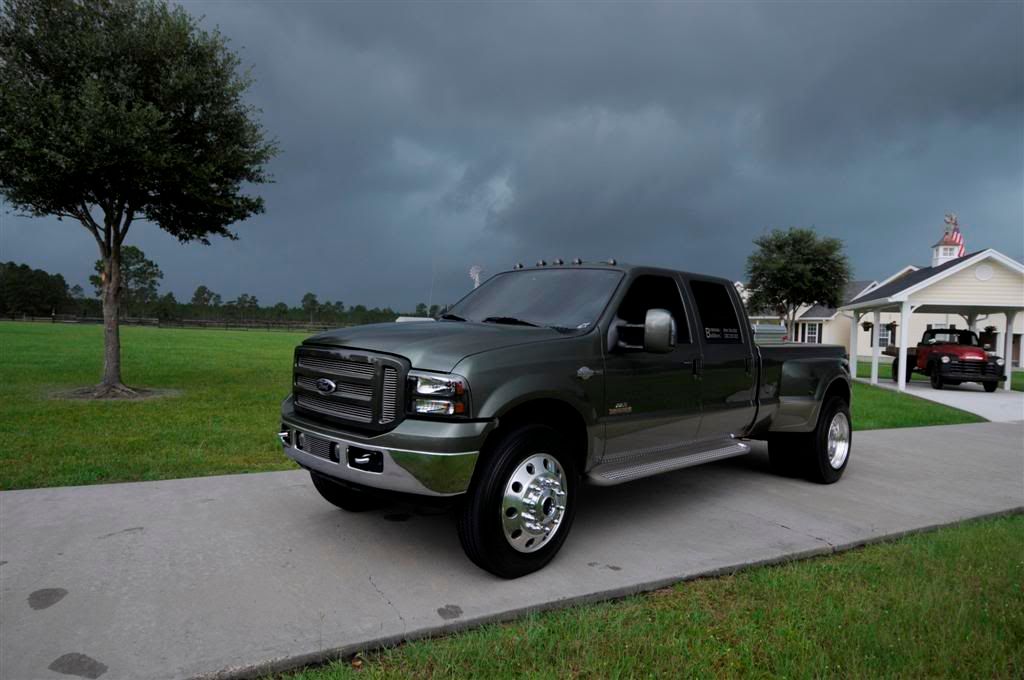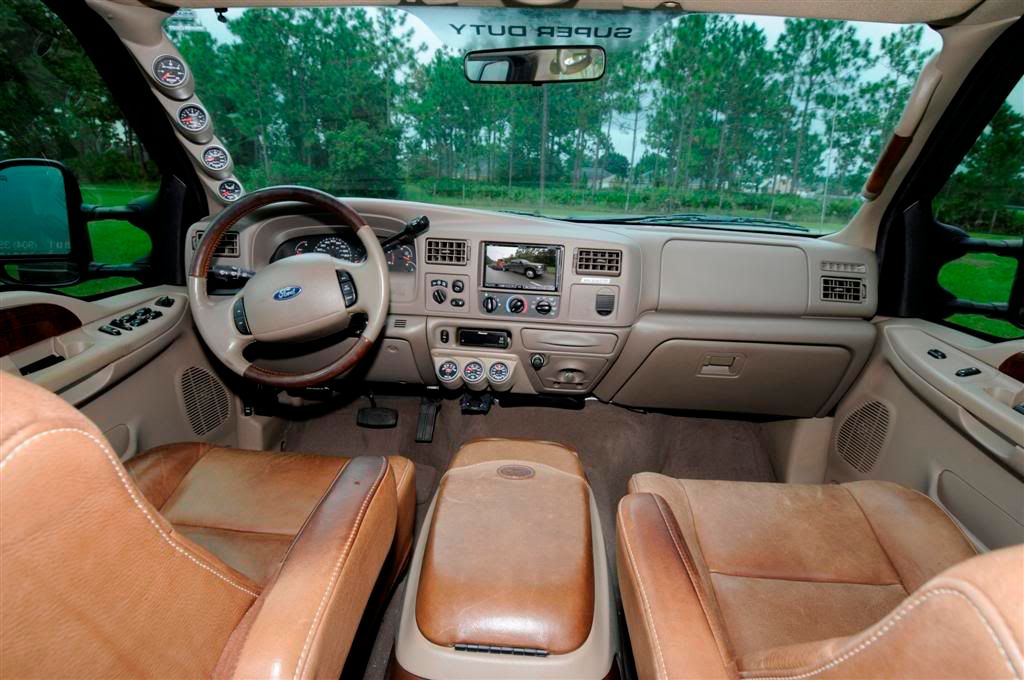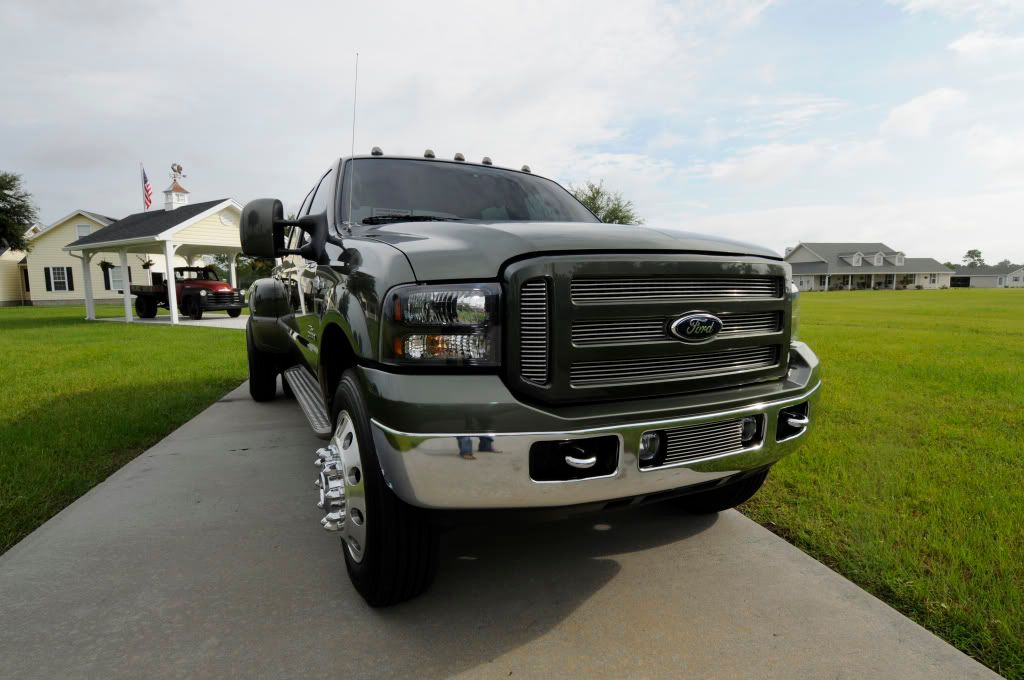 Threadstarter
Join Date: Dec 2008
Location: Jacksonville,FL
Posts: 504
Thanks: 142
Thanked 46 Times in 35 Posts
Truck is sold. The new owner flew in this morning and it's headed to its new home in Chicago. It's a bittersweet feeling.. Happy it's going to a good home though.