So i started pulling the motor about a week ago and i just about finished it up today. Here are some pics.
Starting to pull it out.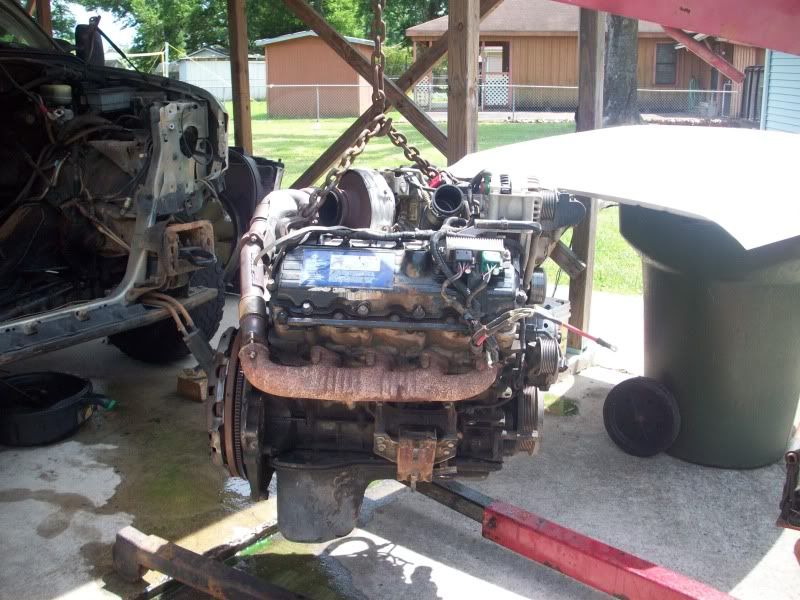 out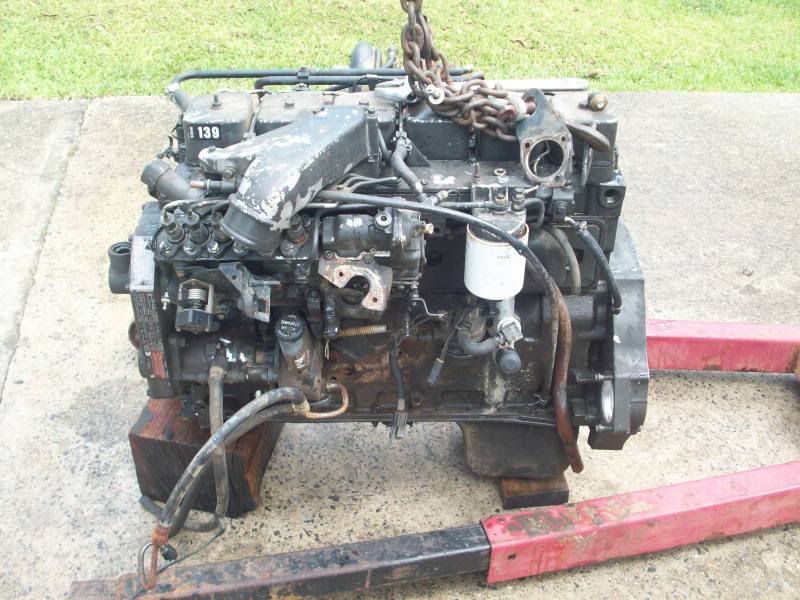 New to me 12v with 143k
Then i cleaned the motor did away with the stock lifter pump and other things. Built the alt and a/c mounts.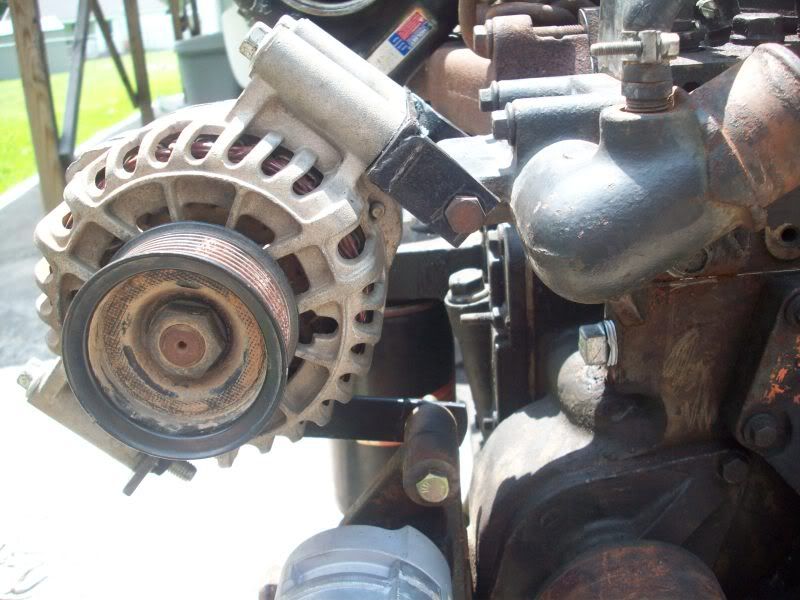 Next i was thinking about taking my power steering lines apart and bringing them to a shop to have new ones made. But after looking at them i didn't need to get new ones made after all. The factory dodge has the same fitting as the ford line at the hydro boost.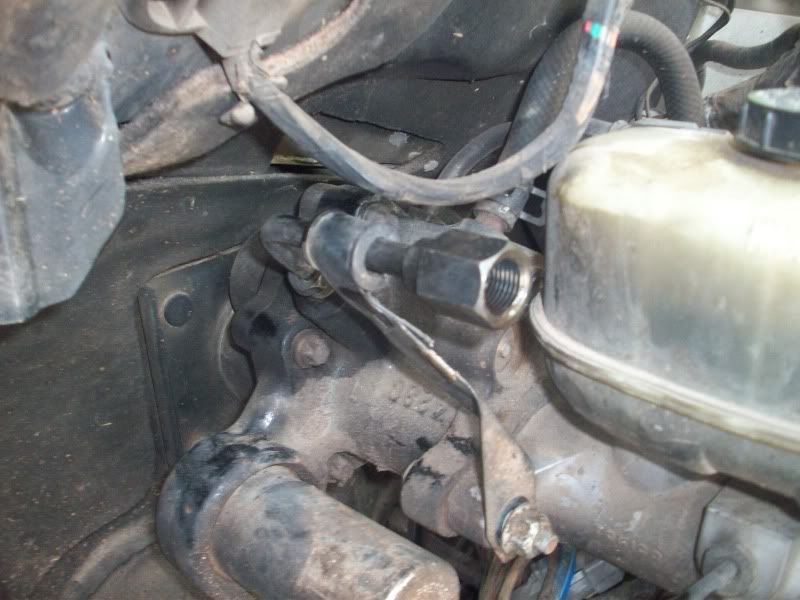 I took that line off and put thedodge one in its place.
I just had to straighten out the line a lil bit and it fit great.
Next i got the flywheel from a friend and got the bearing put in by a machine shop. I called south bend clutch and the man that handles all the engine swap stuff told me this is exactly what they do. It is a 6205 bearing and just about any bearing shop or oreilly's has it. At oreilly's its more expensive and the part# number is a 205FF.
Finally my adapter plate came in from destroked and i was able to drop the motor in place.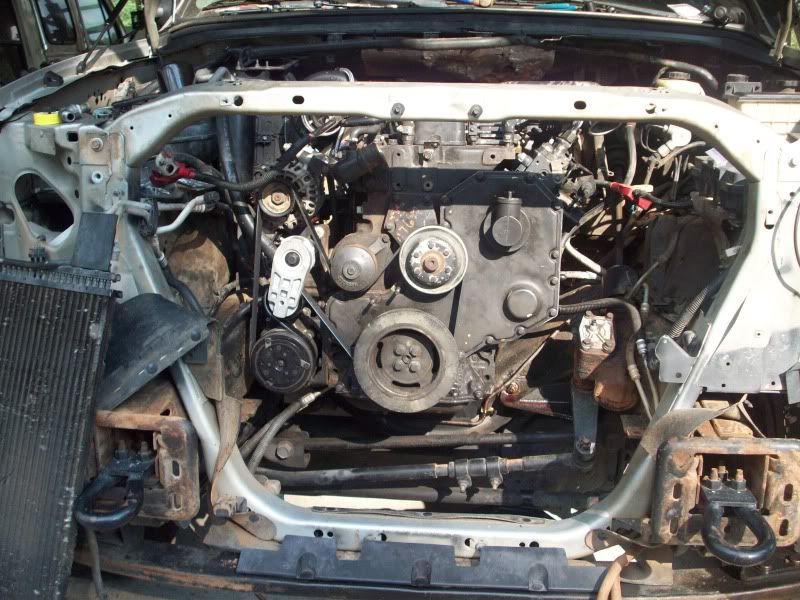 Ill get more pics and update tommorrow im tired and ready for bed!!! Let me know what yall think.