Discussion Starter
•
#1
•
Ok, soooo...I'm sorta new to the whole restoring thing.... this will be my first ever.
In fact I'm sorta new to the whole automobile modding and etc. My dad and his friend & co-worker are pretty decent. Well heres the story behind it...my dad bought the old '64 about 6-8 years ago in hopes of restoring it as a father/son bonding time with me and my brother... well me being only 12-13 at the time I wasn't into the whole car/truck thing I was more of a sports kid :-/ . But I began to like the whole car/truck thing when i was 17 (year ago :-/) so now me and my brother are deciding to go ahead and restore it...
It's really not in a bad condition... still has the stock wooden bed boards without any sign off rotting or weak spots (it has been kept out of the weather pretty good) hardly any heavy rust spots (1-3) and the interior is still factory stock...has no cracks in the dash, rips in the seats, just pretty much dusty...its in GREAT condition. The only thing thats really bad on this truck are its dry-rotted tires and the nests of spiders :-/. It still cranks and everything. So any advice on things to make sure to do/not to do when begining this project would be very helpful.
Heres a few pics: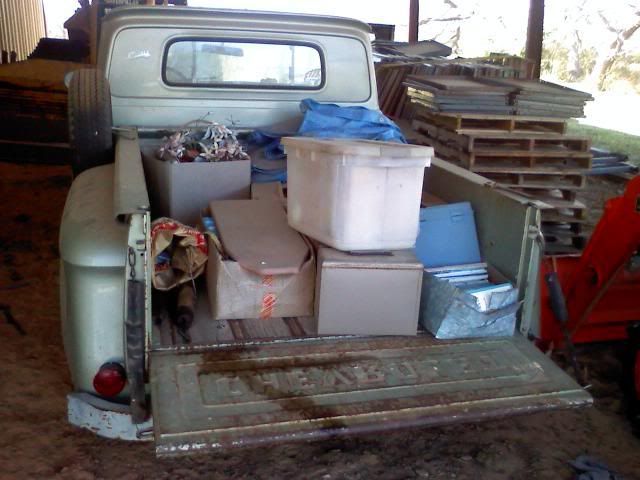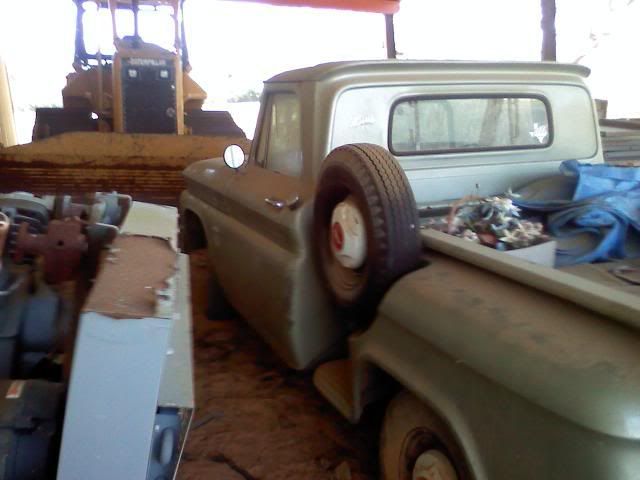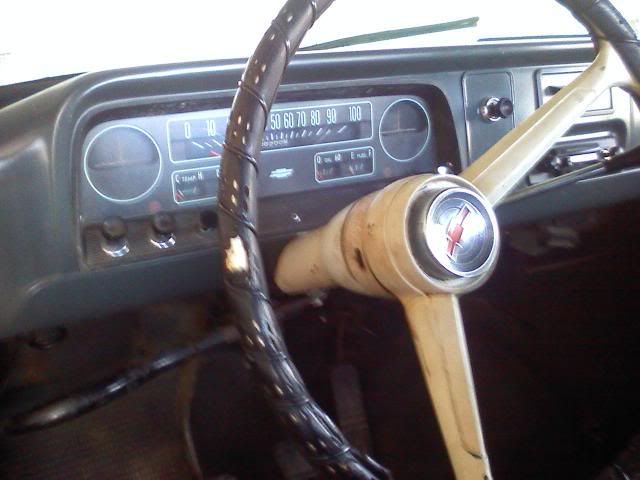 I'll take more pictures tommorow.... charging the battery tonight and going to air the tires up and drive it a mile down the road to my dad's machine shop (hopefully the tires will last 5 minutes) Wish me luck! and sorry if I put this in the wrong place... had no clue on where to put it :-/