Specs:
TRUCK:
2003 Ford F-250 Super Duty Crew cab short bed 4x4. Was a 7.3 truck from the factory.
2001 5.9 24 valve cummins engine
4r100 transmission with electronic t-case
Destroked Billet Flex plate
Destroked 5.9 to 4r100 adapter
PCS trans controller
Its more or less a project not complete.
-It runs and drives but trans does not shift correctly. feels as if motor is hitting a rev limiter when tryin to shift gears.
-the wiring is ummmm wow (see pics). cant believe it runs.
-when in park runs fine at idle and when you rev it up to higher rpm's
However the engine came from auto truck. I've been told to swap to manual ecm or get it flashed at local dodge dealer......well i called dodge today and they said the can only update it to software of auto status.
Although i have located a ecm at a local wrecking yard but seems a bit pricey.
I have a ford FSM for 2003 Ford and working on getting wiring diagrams for 2001 dodge cummins truck.
YIKES! 7.3 harness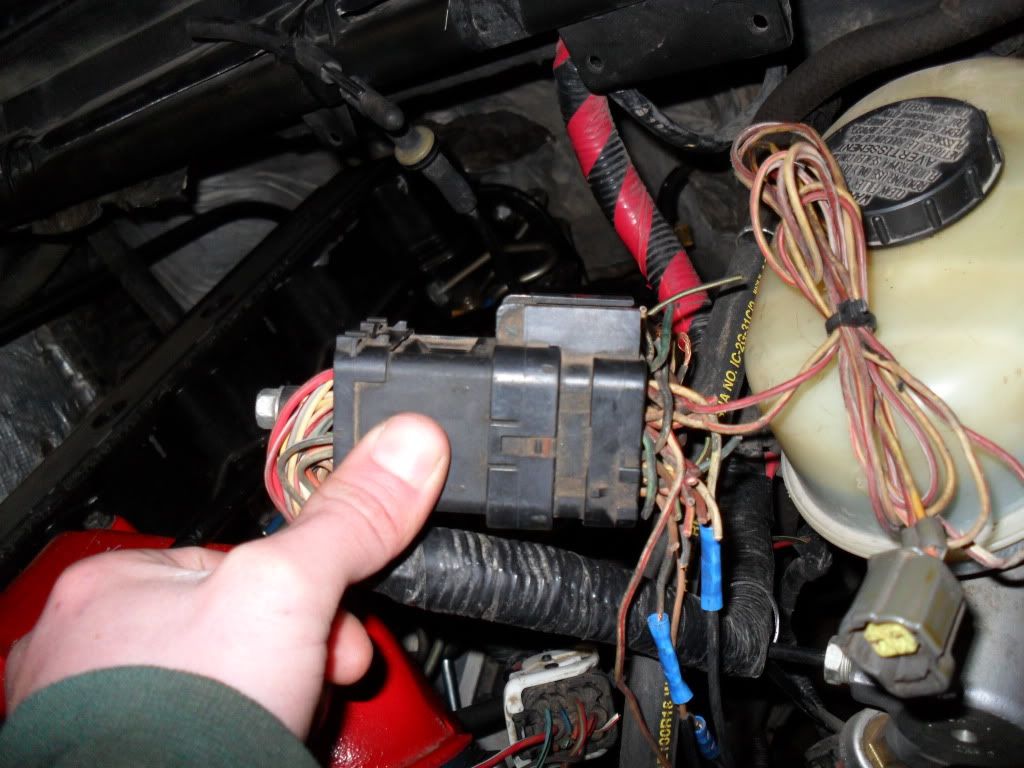 Plugs from 5.9 engine harness next red elbow.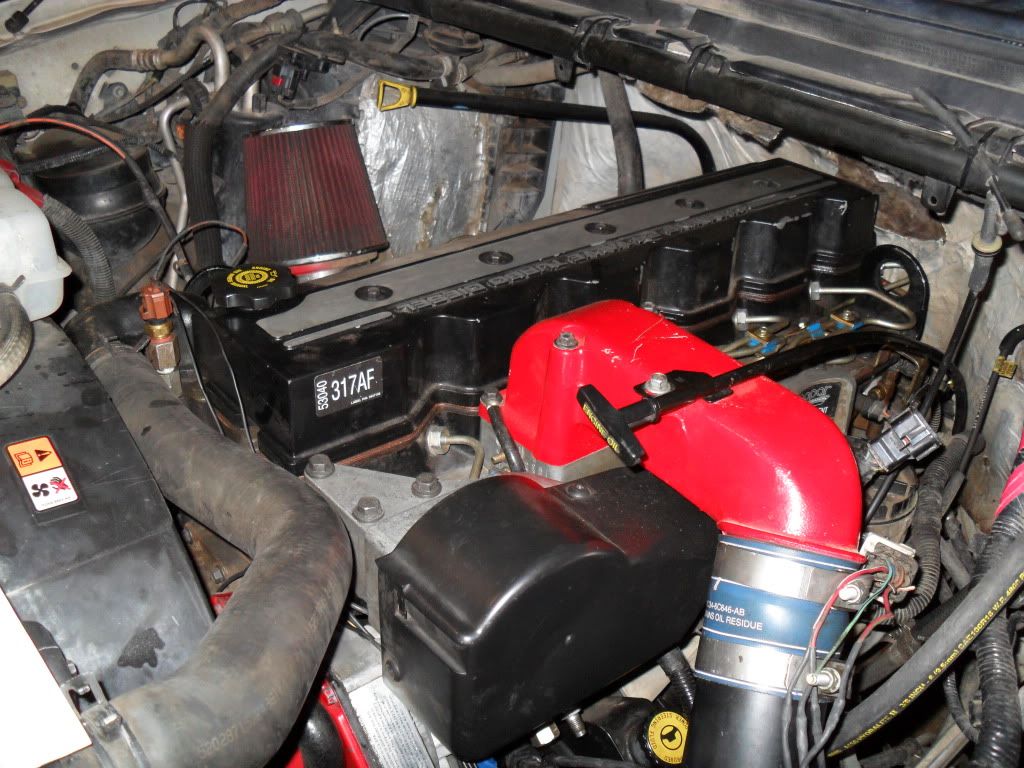 PCS MESS!!!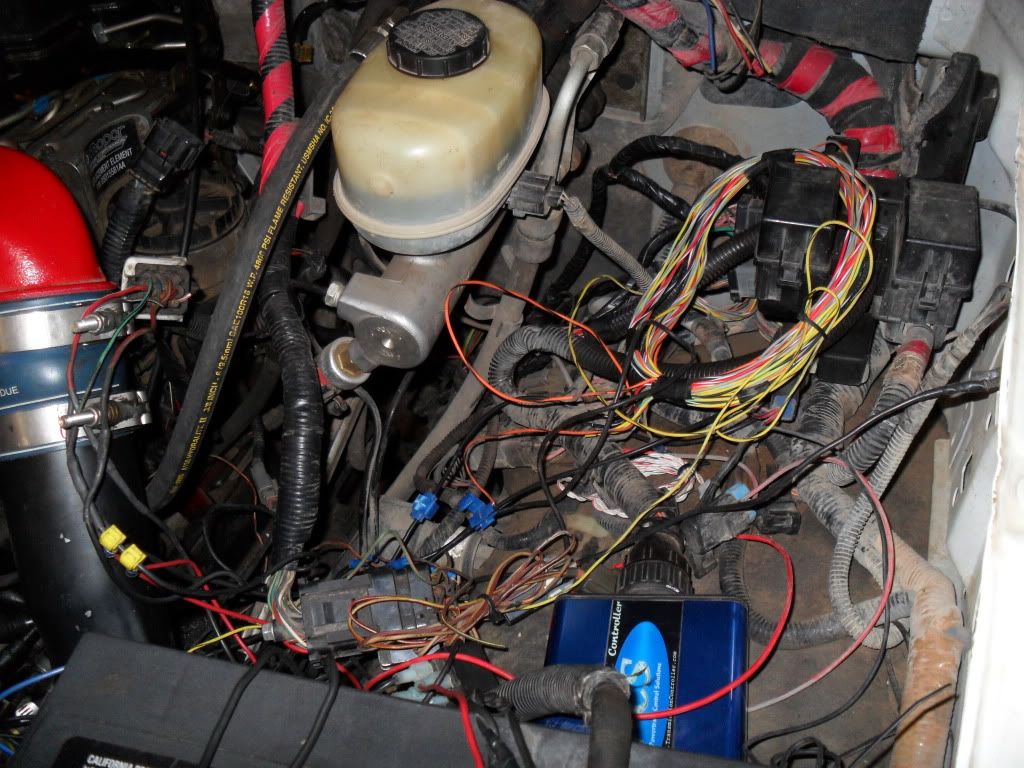 another shot of 5.9 engine harness plugs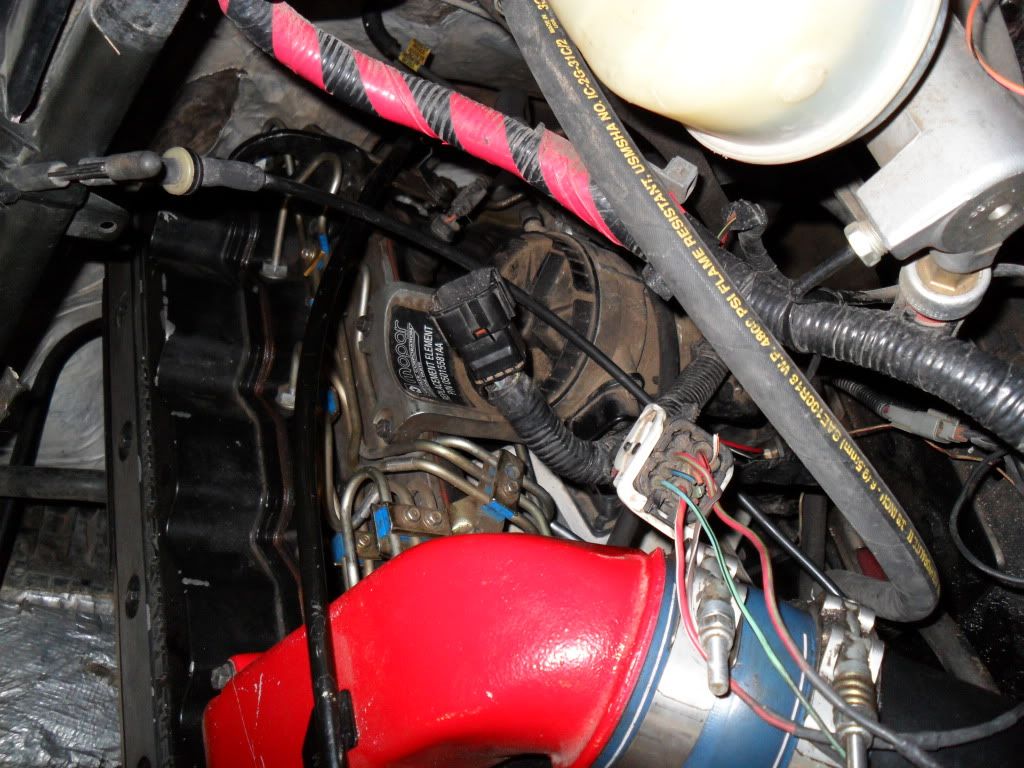 wires to injection pump (ahhh dude used black wires everywhere!!)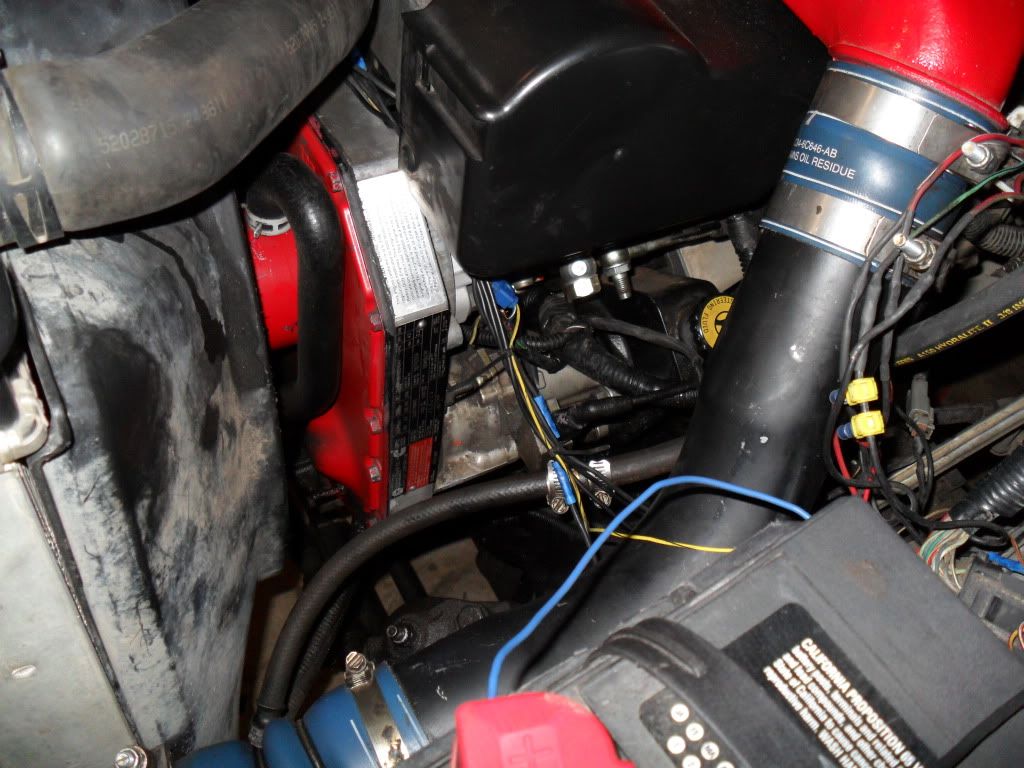 A pic of the truck if it all matters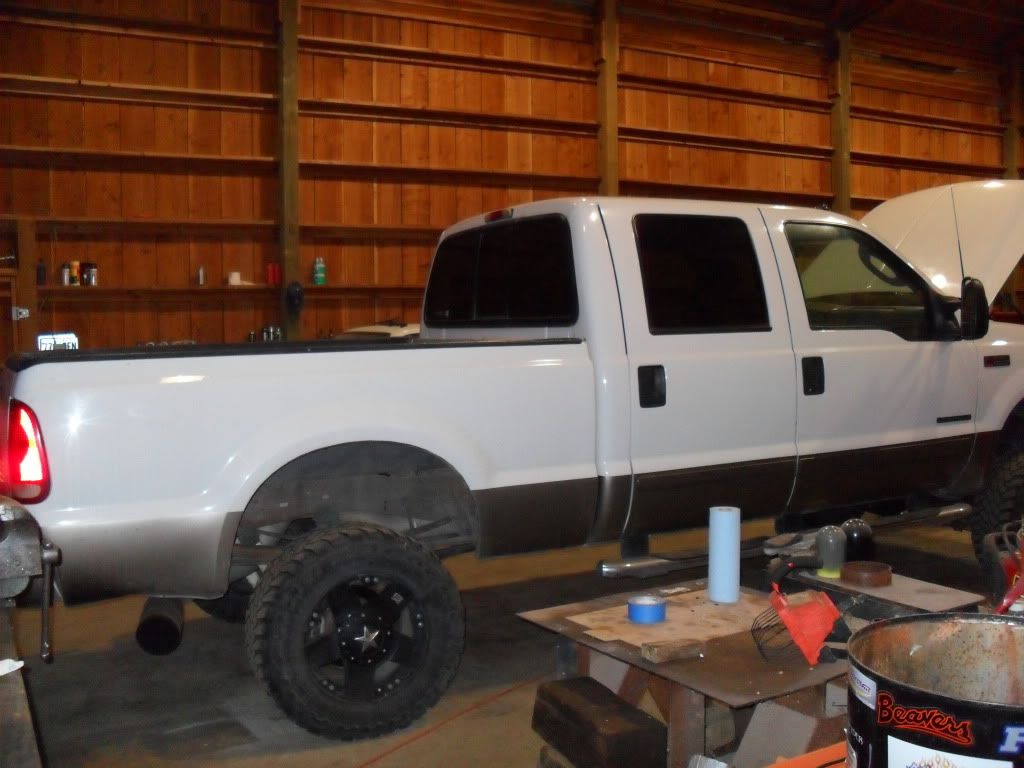 Questions:
Do i swap to manual ecm?
Do i swap to manual engine harness as well?
Or What is wrong aside from the wiring mess?
ALL in ALL Steel @ GOS Performance is great help and has earned my business