Discussion Starter
•
#1
•
well this should be a good first post.
i found this site looking for info on the engine in this truck, a 92 w900b, has a 3406c, 15spd singe o.d. and now 3.55 rears on new (2012) 8bag rear susp.
im currently trying to fix and freshen up as much as i can afford, im going to work this truck once i have it all back together. been a few surprises but nothing i didnt expect to find.
the first day home after some frame work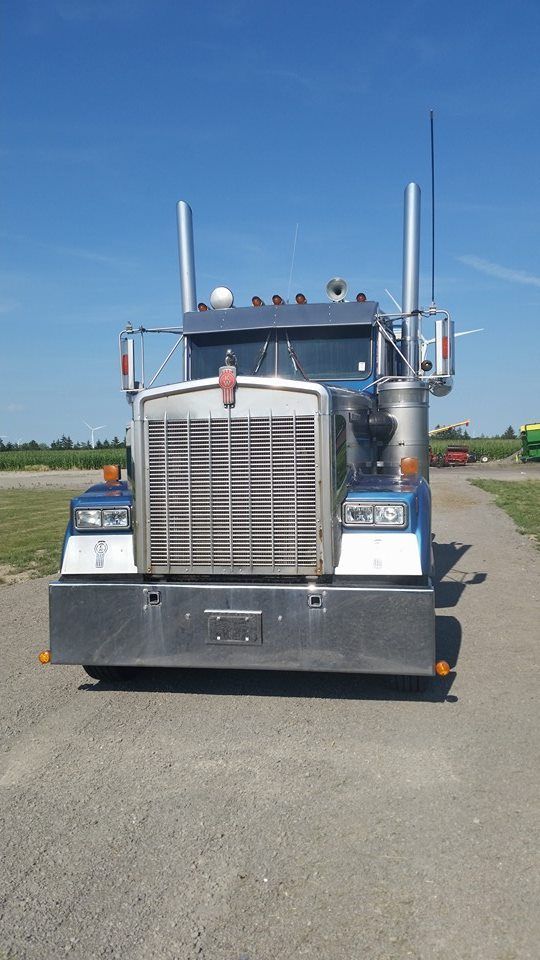 had to pull the stacks to get it in the barn.
switched front hubs to hub pilot
found some surprises under the vinyl ends and stainless wrap center peice.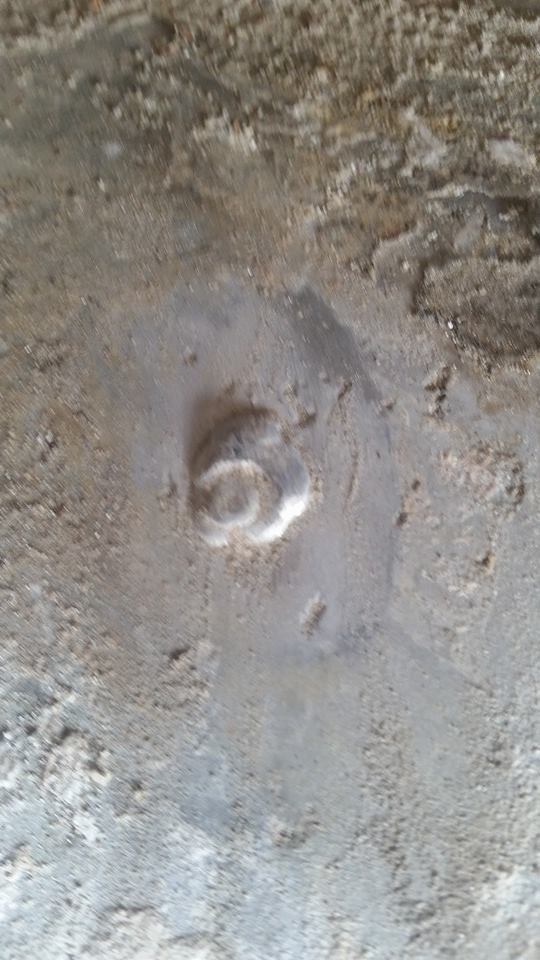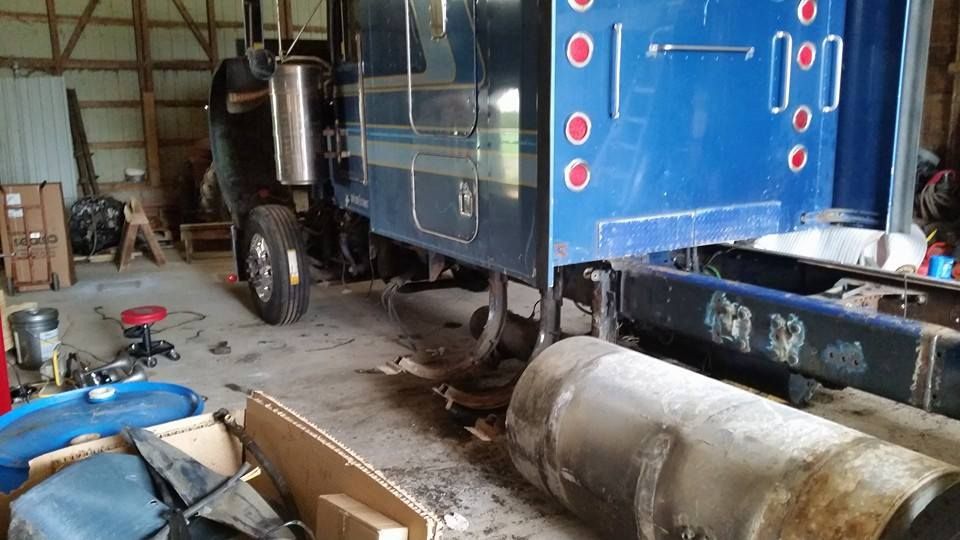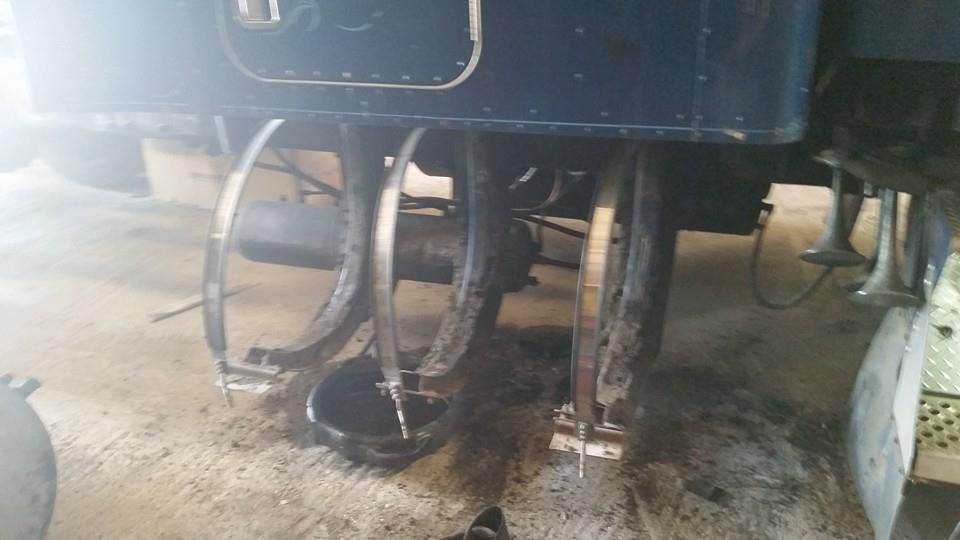 well, the tanks are off, and the step boxes are only a few bolts, might as well clean up behind them too!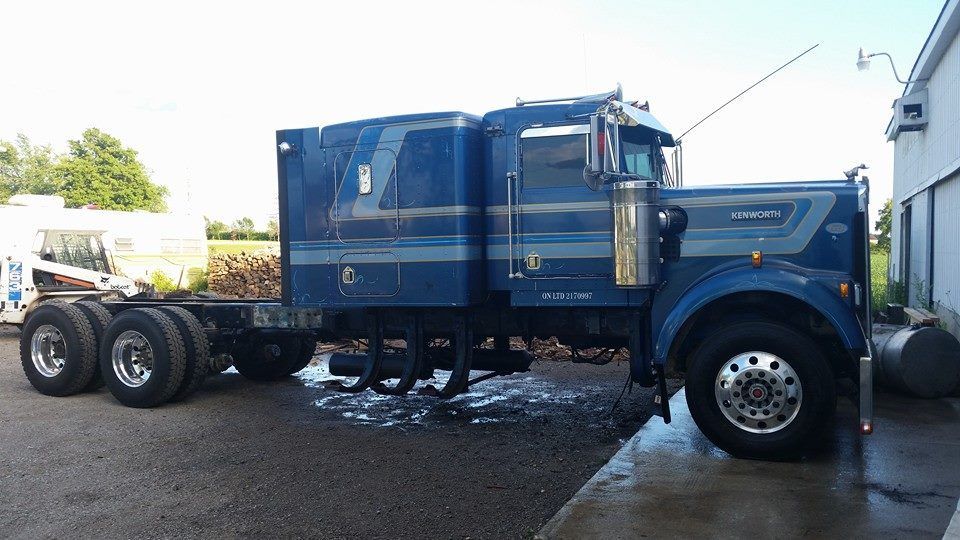 sandblasted the frame down. lots of rust buildup under the exhaust brackets and on the tank saddles.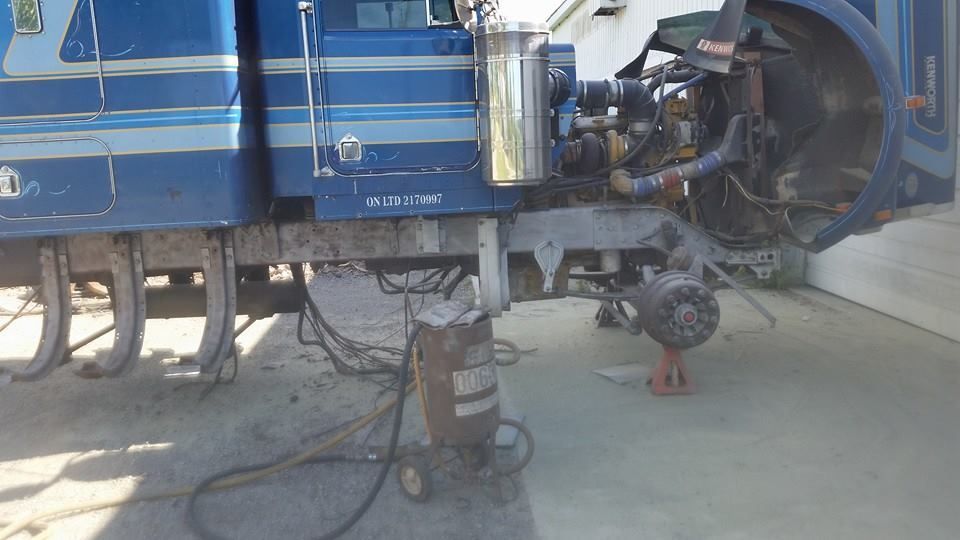 this is where we're at today. picked up the epoxy primer just need a day that isnt 100 degrees with humidity.