Discussion Starter
•
#1
•
Last year Strictly Diesel participated in the Tempe, AZ "Autism Speaks Walk" in a small manner. It was an inspiring event and made us want to do more this year.
April was National Autism Awareness Month, and this year it coincided with our Strictly Diesel Desert Diesel Nationals NHRDA race here in Phoenix. During that event we held a special sale where everything selling at our tent resulted in a donation to Autism Speaks. Our race related sales resulted in a donation of $855.
This years Autism Speaks Walk for Arizona is fast approaching (October 23 at Tempe Beach Park). We are again going to be out walking, but this year we wanted to step things up a bit and really show up as a "Team". To that end, we have designed a TEAM STRICTLY DIESEL shirt for the Autism Speaks Walk. Here is what we came up with: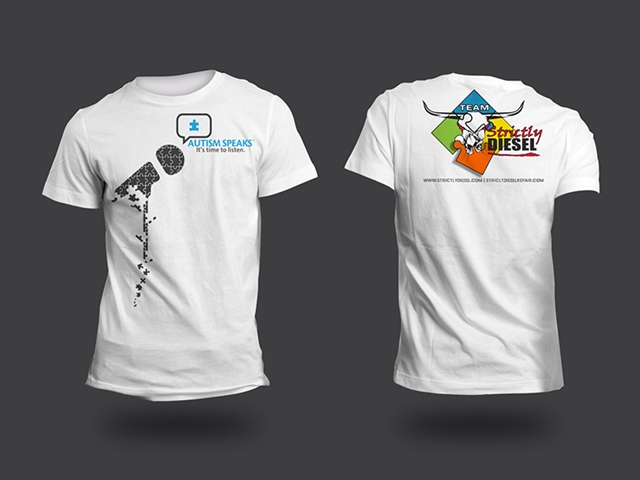 Text Link In Case Image Link Gets Broken
If you are interested in helping us reach our goal for this year and would like one of these shirts, click the image or link above for more information.
Thank You for taking a minute to look this over!