Discussion Starter
•
#1
•
It's actually quite easy! :thumbsup
First find the back of your transfer case. It should look like this ~
As you can see there are two 'plugs'. You will need a 10mm hex wrench. (I don't know if there is a technical name for these.)
Loosen the lower plug (bottom left) and have a drain pan ready because when it comes out ... it comes out! :fan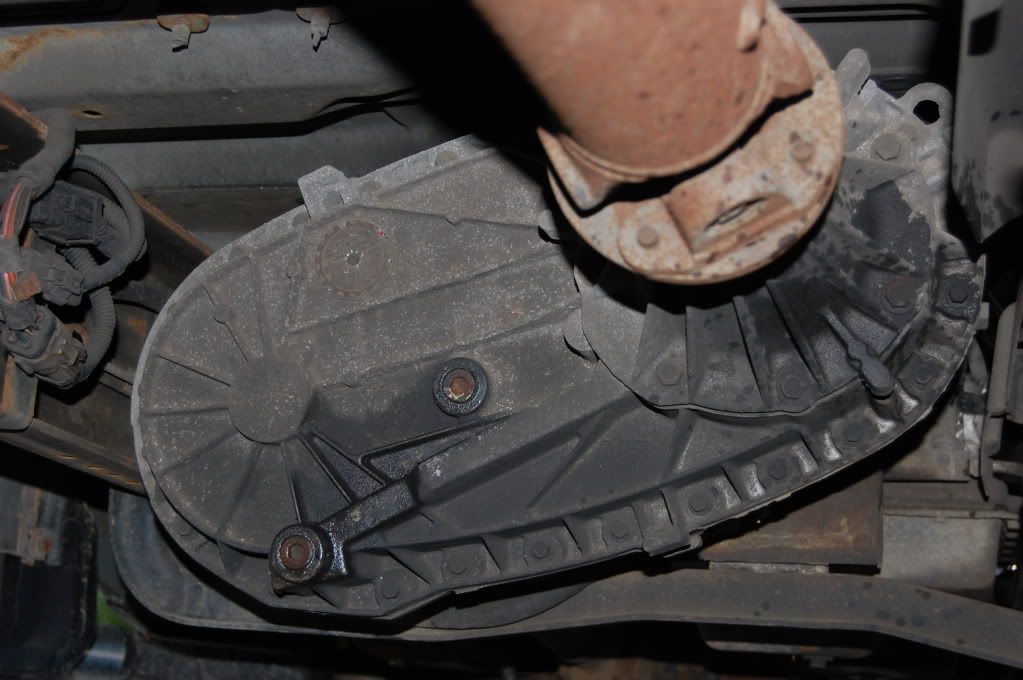 Once you have let it drain, reinstall the lower plug (bottom left). Then remove the upper plug (upper right) - this is where you add the new fluid.
I used Mobil 1 ATF but you can use whatever brand you prefer. You will see that unless you have some kind of cool funnel adding the fluid is a pita.
As I had no cool funnel I used an old differential fluid jug left over from another project.
I used some cheap tranny fluid to 'rinse' any remnants of the differential fluid out of the jug.
I then added the Mobil 1 to the differential fluid jug and squirted 2 quarts back into the transfer case.
Took me about 30 mins which included walking back and forth to the shed and letting the old fluid drip out for a bit.
These are the tools I used - 3/8 drive ratchet, 10mm hex end, some ATF and some way to get it in there.
Good Luck! :happymugs