Discussion Starter
•
#1
•
well, decided to throw a 4BT/NV4500 in the jeep and get ridda the 4.0/AW4, but kept the D300. started on it friday afternoon and finished monday mornin. i researched some stuff and tried to figure out everything ahead of time so i didnt run into problems and not be able to make it to the scramble. i figured it'd take me a few weeks and was gunna be close to makin it to the scramble, but everything went pretty smoothly and just took a few days. just had to fab up some motor mounts, modify my factory crossmember, get the front driveshaft lengthened, and rear driveshaft ended up bein ok, so bolted it back up. the intercooler was in the way of the steering box, so i had to put another 1" body puck under the grill so the intercooler would clear the steering box. took me and my buddy bout 13.5 hours of total work from start to finish. overall im definitly happy with it. it sounds like a lil tractor and im gunna go get some exhaust done sometime this week. the new turbo will be goin on tomorrow if i get time.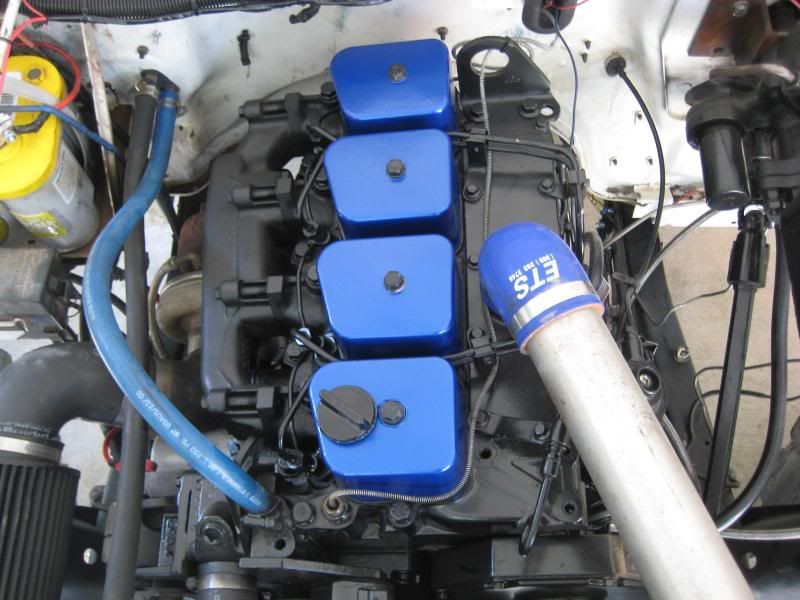 -4BT w/ bout 52K miles (it was Cummins tan, but i painted it black and the valve covers dodge electric blue)
-Rebuilt VE-pump by Southern Diesel
-Pump turned up by me
-Gunna remove the throttle stop screw
-HX35 Turbo (not installed yet)
-BeCool Radiator
-Custom made Intercooler and piping
-ETS Intercooler boots
-Flex-A-Lite Electric fan
-K&N Intake filter
-NV4500 5spd tranny from newer Cummins
-Centerforce Clutch
i'll be doin some stuff to the motor in the next few weeks:
-3200 Governor Springs
-Denny T Stage II Fuel Pin
-Auto Meter gauges
here's some pics....
out with the old.........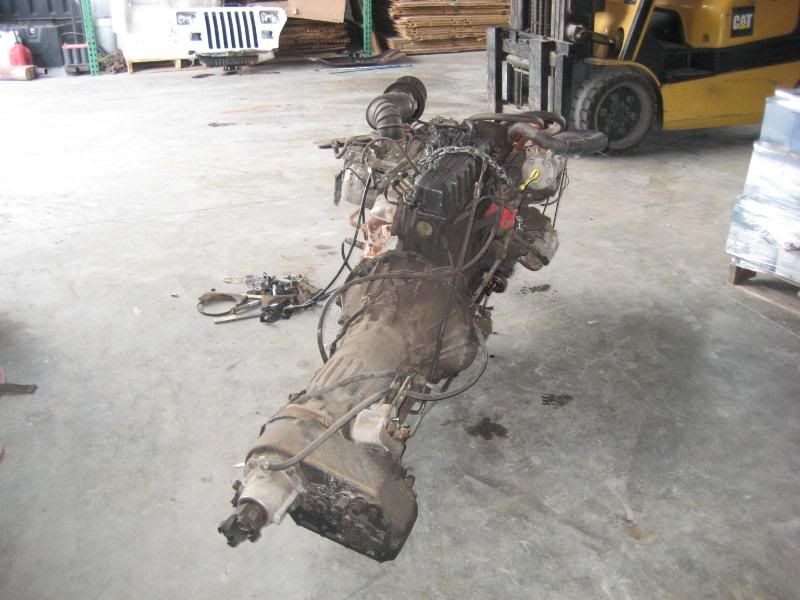 in with the new........