Discussion Starter
•
#1
•
I now have a 2014 8.9L Cummins motorhome but recently I only travel 4 times per year, just enough to keep the engine from seizing up. I spend 3 months in St George in the spring & fall, 3 months in Cedar City in the summer, and 3 months in Mesquite in the winter.
This post is about diesel emissions and the EPA and I hope some find it interesting; however, the real reason I'm posting is to get a link to put on a hand bill so locals can type it into their web browser and read this post and see pictures of what happens in their public park while they're at work.
What if you were given permission to "roll coal" in a city park for hours and days on end and do it in the vicinity of a children's play area, bike path, skate park, volley ball court, pavilion with children eating lunch, horse shoe pit, dog park, and an assisted living complex, and then you were told you just contributed to the enforcement of the EPA clean air act because some students who paid you money to watch your activities learned how to identify excessive exhaust stack emissions. Well that's basically the perverted logic behind my story below.
Instead of doing diesel analysis I now escort my dog Morris around town with the aid of my not yet diesel powered all terrain walker.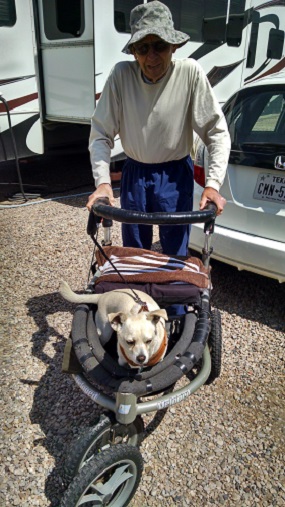 During Thursday May 4 and Friday May 5, 2017, I observed significant airborne pollution being intentionally emitted for a duration of several hours each day in Snow Park in the vicinity of the children's play area, bike path, skate park, volley ball courts, pavilions with children eating lunch, the horse shoe pits, the dog park, and the assisted living complex.
A company by the name of Opacitek had set up a furnace-type incinerator with a smoke stack about 12 inches in diameter and 6 feet tall.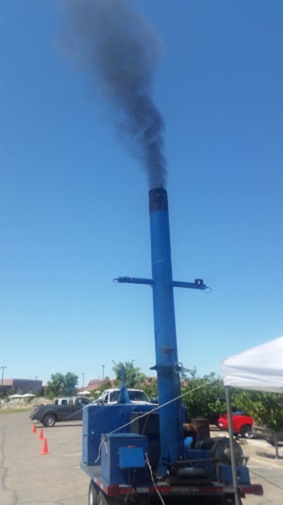 Several 5-gallon canisters of waste oil, diesel fuel, and possibly other unknown carcinogens were being metered into the furnace, and noxious smoke in copious quantities was coming from the smoke stack, wafting across the park, and settling out at ground level.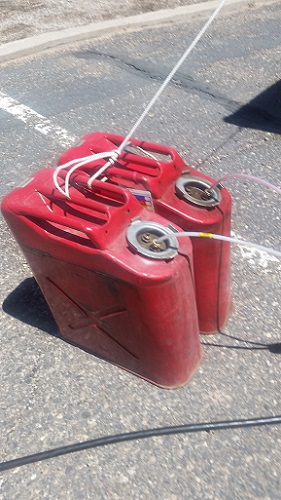 I was told by an Opacitek employee that training was being conducted so EPA workers would know how to identify various types and amounts of smoke stack emissions, and I was also told that this training has been going on in Snow Park for the past 15 years.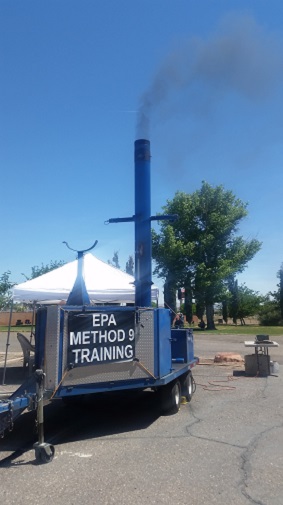 I watched an Opacitek employee call out a test number, make adjustments to some equipment, and the emissions from the smoke stack would change.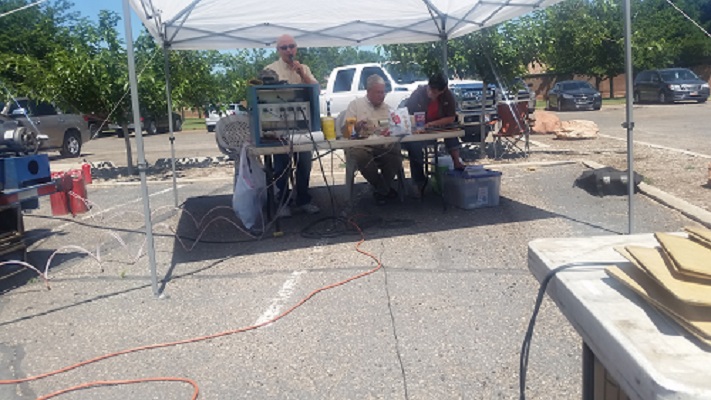 Sometimes dense black smoke was emitted like you'd see from an old-time diesel truck climbing a hill. Other times dense white smoke was emitted like you'd see following a car burning oil, and sometimes a medium dense grayish smoke was emitted.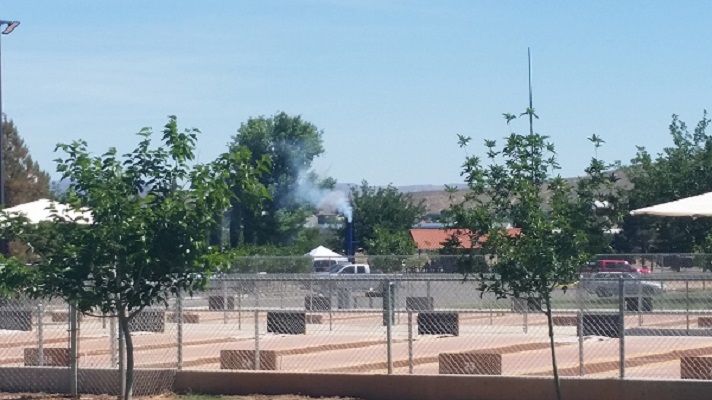 All of the above cases caused my eyes to water and my throat and lungs to burn. I took pictures of the entire operation.
During the training on Friday May 5, I expressed my concerns to an Opacitek employee that the pollutants they were emitting cause cancer and other respiratory diseases, and in response the employee called the police. The policeman was very polite, and I had him witness the smoke wafting across the park. I pointed out to the officer that the smoke contained carcinogens and that in addition to the immediate exposure to the airborne carcinogens, the carcinogens settle out and accumulate on the grass and the surrounding park grounds where children play.
The officer agreed that doing this type of training in a public park wasn't good and that he would express my concerns to his supervisor; however, the officer said he had no authority to shut down the training exercise. It seems to me that if a motor vehicle was driving around the park emitting even a fraction of what was coming out of the furnace smoke stack, that the officer would be empowered to cite the driver and even impound the vehicle.
During the training on Friday May 4, I encountered a fire marshal who told me he gave Opacitek permission to conduct their training in Snow Park. When I questioned his authority to do this the marshal replied that in order to do training he had the authority to burn down a house! I replied really, even in a public park? I took a picture of the marshal and walked away in disbelief.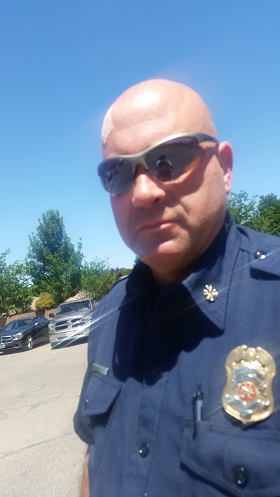 Apparently St George officials think providing Opacitek a convenient place to conduct their training such as one with restrooms, water, electric, shade trees, and covered pavilions, is more important than protecting the health of the public.
As a PhD Electrical Engineer, it seems to me that in this age of computer simulation and sophisticated video display this training could easily be accomplished in a classroom. In any case if actual pollutants need to be emitted, this live training should absolutely not be done in a public park because children, seniors, and dogs, are especially susceptible to these types of pollutants.