I have had the major parts for years, just got them together after last years high snow fall amounts...
It has a Perkins AT 352 turbo diesel engine, hydrostatic ground drive, and rear wheel assist. I have chains for the tires as well. Works killer in the snow we now have. Massive amounts of snow gone in minutes!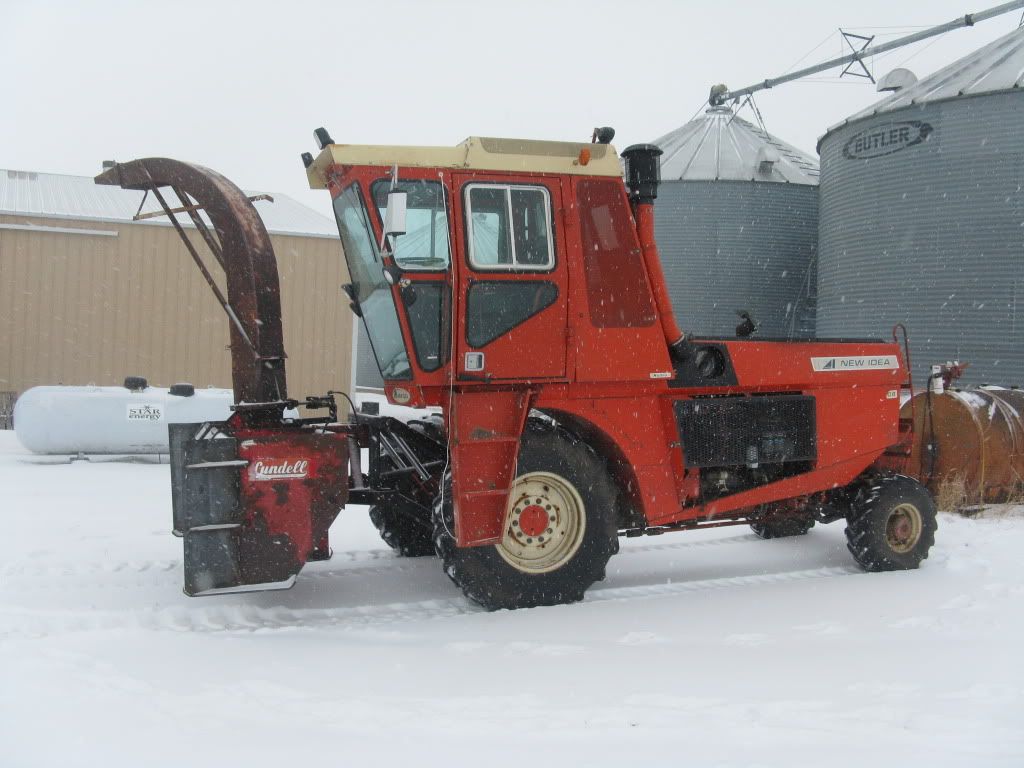 It can load a trucks as well for total removal.
Best regards, Kirk