I had some piping left from a buddies truck so i ordered a mbrp down pipe and cat delete. some reducers and a chrome tip.
istalled the down pipe and cat delete. mocked eveything up and came up with this
after welding everything up i primered with 500 degree primer
then flat black
installed on truck and added the tip i got from a big rig shop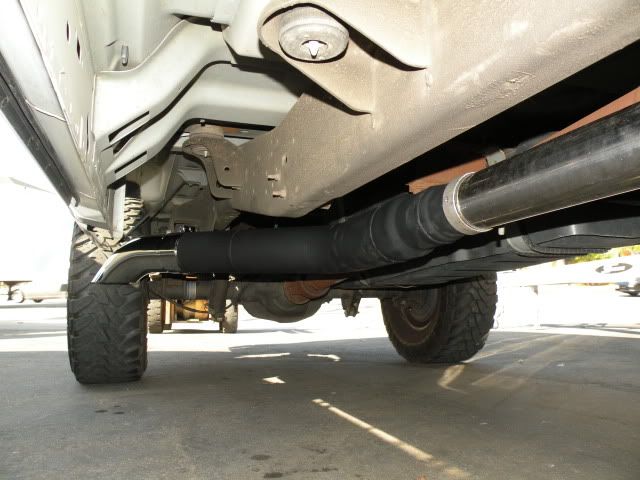 heres what it sounds like.
[ame=http://s104.photobucket.com/albums/m192/ejtyper2000/?action=view&current=DSCN0817.flv]
[/ame]