Discussion Starter
•
#1
•
I own an F-250 2000 7.3L Super Duty Crewcab - Lariat model.
I had a recent blowout on the highway of the right rear tire. The POS Uniroyal tire's belt shifted, it began a slight wobble and BANG! its entire tread surface de-lammed at 70mph. Dang near wrecked the truck. Got Ol' Blue under control and got off the shoulder to assess the damage.
-right rear tire blown
-lug "hubcap" disappeared
-fender well all dented and bent up
-fender well flap lining & support shredded
-spare tire carrier damaged (found this out when I went to change the tires)
Closeup of Spare Tire Carrier's anti-theft doohickey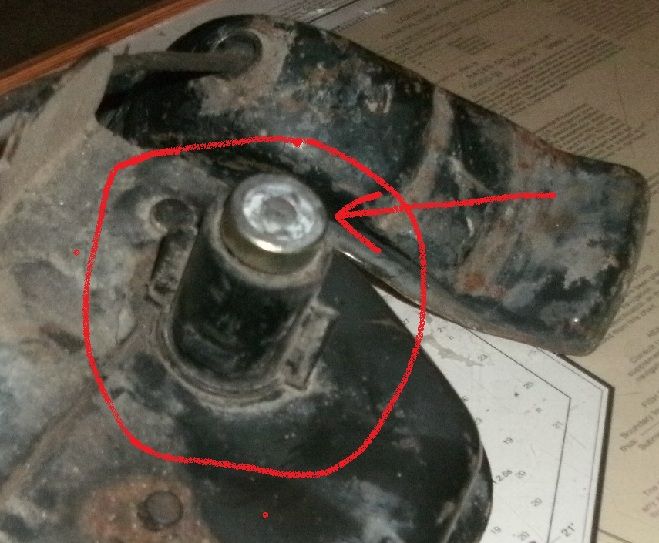 The Spare Tire Carrier would uncrank sorta okay, allowing the tire to be lowered. But no way on earth will it crank back up. I reckon the cable slipped the drum inside or something.
I unbolted the Spare Tire Carrier from underneath, hoping to disassemble the unit and repair it. But it appears to be riveted or swaged together. Plus, you can see the cable is shot anyway.
So I went online and found a place that will sell a Spare Tire Carrier for about $80.
HERE'S MY QUESTION I NEED HELP WITH: See the anti-theft doohickey in the pics above? Do I somehow need to remove this from my old Spare Tire Carrier and install it on the new one or does the new carrier come with the anti-theft doohickey, including the male part to mate up with the female part attached to the carrier?
Side note: all four Uniroyal tires were defective and Uniroyal gave me a weeks-long runaround despite all the tires clearly being under warranty and had all the documentation & receipts they demanded. I finally gave up and bought four new Bridgestones. Better ride, better mileage, cheaper price. I WILL NEVER BUY ANOTHER UNIROYAL PRODUCT NOR ANY MICHELIN PRODUCT (PARENT COMPANY) :bdh
Thanks, any help is much appreciated.
Catch-All :help