Discussion Starter
•
#1
•
It's easy with the engine sitting in my garage, so here it is.
First, take off the front cover. Use the bolts you took out to find 2-3 That are an inch longer. The longer ones will bolt into the front balancer, so you can crank the engine over with a pipe, or breaker bar.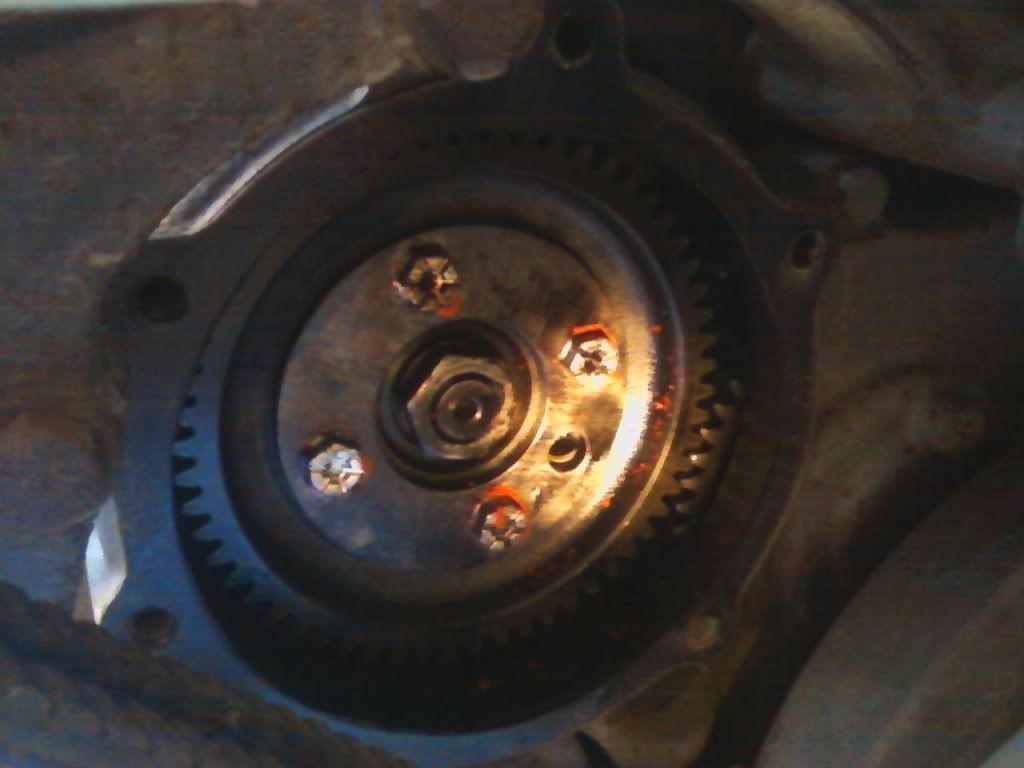 Then, crank the engine over using a breaker bar until the 5th hole is close to the top. Stick a 1/4" drive extension, or bolt in the hole, and rotate until the tool pops in a slot. Pushing in lightly as you rotate.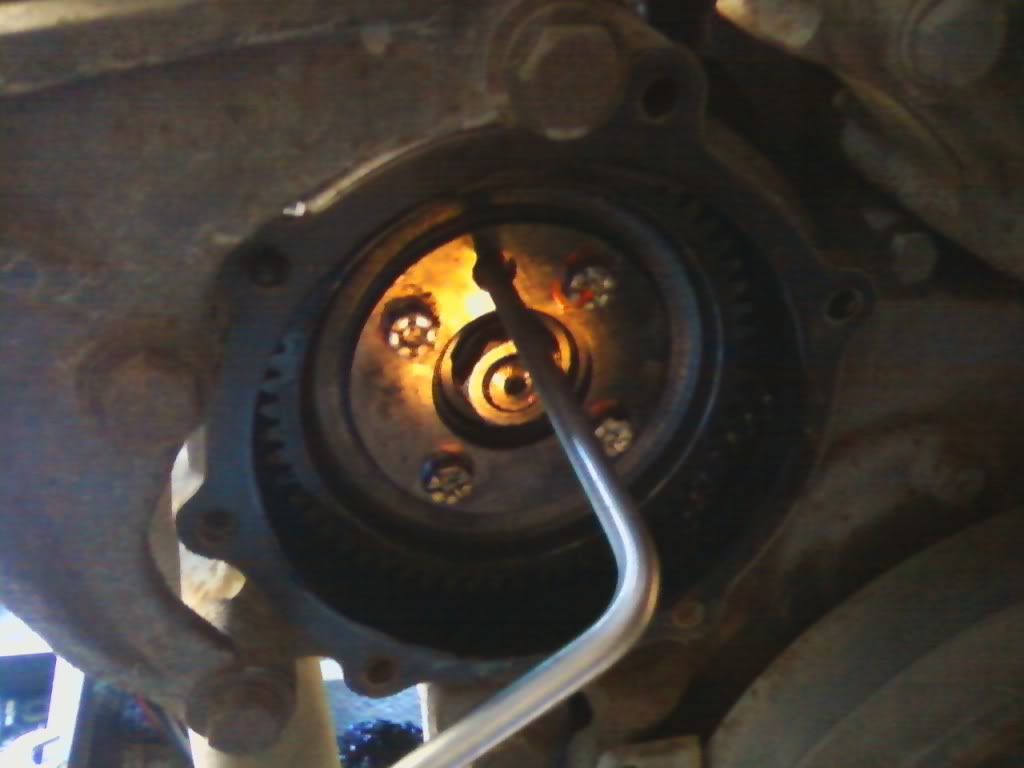 Once it hits bottom, note your reading on the crank. This one was at 15*, even though the emissions tag said 7.5*.
If it's only going to be 2-3* you're advancing, you can simply loosen the 4 bolts, and rotate the engine in reverse to your new mark. Tighten up the bolts, and it's done.
Otherwise, rotate the engine in direction of normal rotation until all slack is taken up. Now, remove all 4 screws, and the retainer plate.
Rotate the engine opposite of rotation to advance, and line up the timing marks to your liking.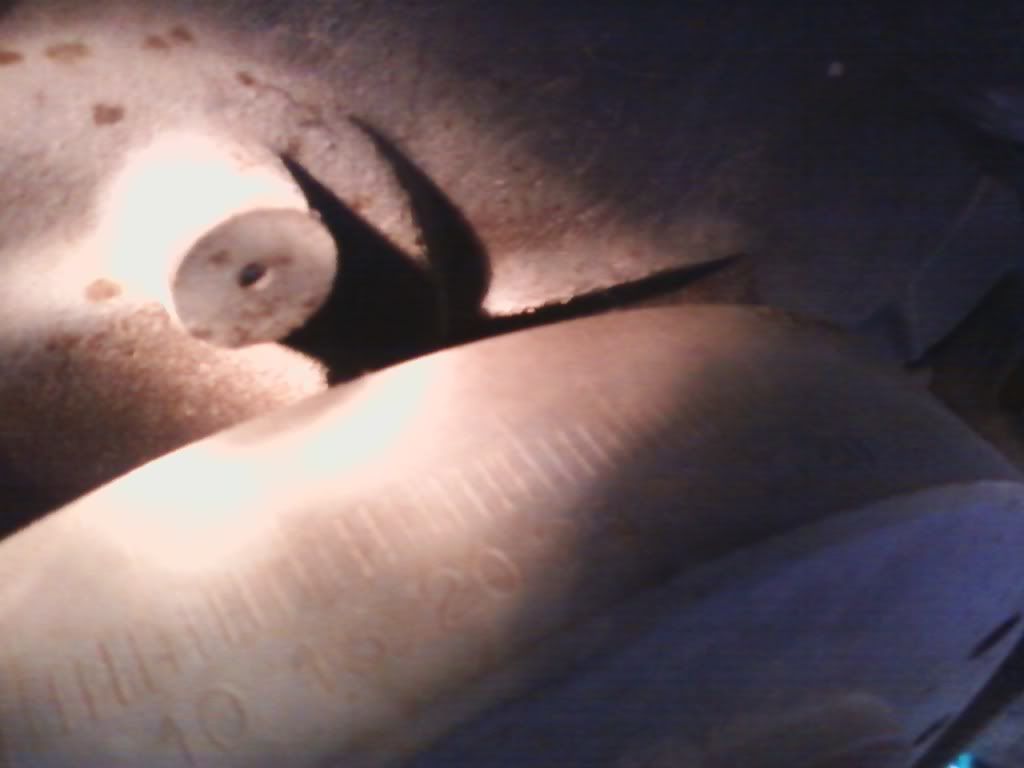 This one is at 19*. Now, put the gear & retainer back on and make sure the bolt holes line up as it goes on. Tighten it all up, pull the pin tool, and button everything up, it's done.
Here's a video of mine with 19* timing. It's pretty snappy. I was using 1 car battery to start, so it cranked a little slow.