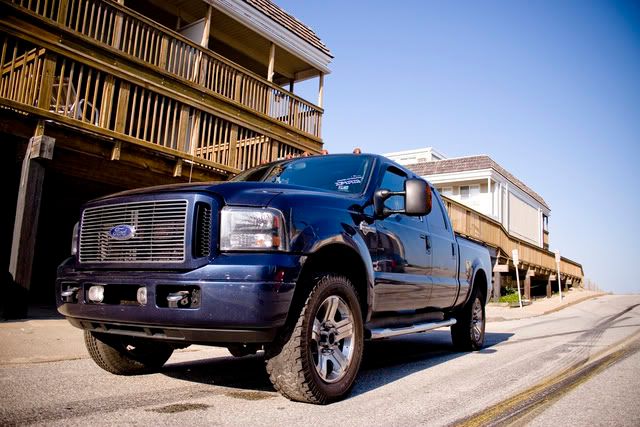 Bought the truck in Oct 07 with 43,000 on it, im the second owner.
Currently has 88,000 exactly
Long Island Performance Diesel Stage II VGT
ARP Headstuds
Suncoast Built trans and convertor
AFE Stage II
MBRP Downpipe and Exhaust
DJs Fuel kit
DJs Looney tunes
Snow water/meth injection
Leveling kit
Autometer Boost,Fuel,Trans and EGT
Hornblasters Train horns
Like I said I love this truck ive taken it everywhere and its been nothing but enjoyable. Buddy of mine let me drive his 03 F250 and I bought mine that weekend, dont think ill ever not have a diesel in my driveway again. Oil changed religiously, never taken off road hard.
Things to mention
The body and paint are in great condition there are a couple scuffs and scratches on the passenger side fender and there is a dent in the rear bumper from a friend backing it into a wall. The truck needs new tires and the horns need a new pressure switch for them work. When its really really cold out and I dont plug the truck in it will smoke on start up and once its warmed up it goes away, it only does it when its really cold.
Truck needs a bath bigtime ill get some more pics when its clean
Asking 22,500
610 721 1437