·
TDG SinglesClub Member#90
Discussion Starter
•
#1
•
I got pulled over in Va. the other night after dropping off a car in Richmond.
The police named off a few DOT things he could get me for, but luckly he let me go with just a warning.
The main things he got me for was the lights( I have been hauling junk with the trailer and the lights got broke, so just taped them up with black electrical tape), and he got me for not having my electric brakes hooked up and not having a break away cable.
So, I guess it is time to completely redo my trailer. I need you guys to give me a hand picking a few things out.
First off I need to know wich break away cable kit should I go with? The trailer has electric brakes, but they arnt hooked up. How do I go about hooking them up?
Also, I need to get new lights. Im thinking about going with LEDs where is the cheapest place to pic up a set of LED lights with mounting brackets?
While im at it I want to replace the fenders with some Diamond Place fenders, I want it strong enough to be able to stand on an not bend, or even strong enough i can hit it with the car tire and not smash the fenders all up.
Let me know what you guys think.
Thanks,
Justin
Heres a couple of pics of the trailer: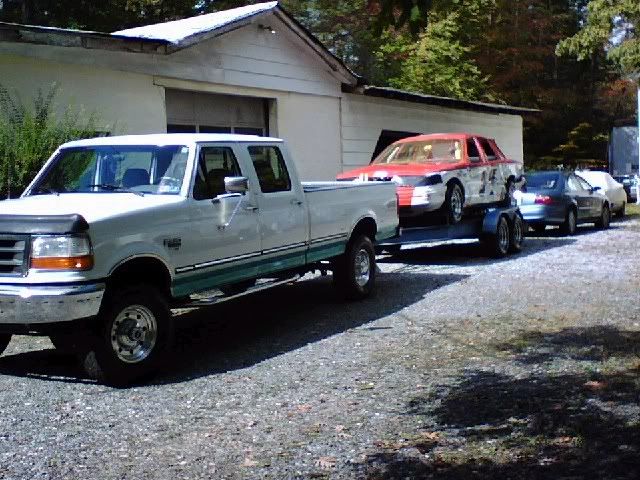 Stuck in a field (it had rained hard for a few days straight woops!)