Product:
MAXIIM IM508 + XP400 PRO + 2 YEARS SOFTWARE UPDATE
Discounted Price:
€1,500.00 EUR
8% Saving
was

€1,635.00 EUR
Valid Until:
Jun 30, 2022
Free Worldwide Shipping
MaxiIM IM508
Key Fob Programmer and IMMO Tool
MaxiIM IM508 is a fast, easy-to-use, and ultraportable immobilizer and key programming device. The Android-based touchscreen tablet features powerful quad-core processor, intuitive design and straight-forward interface. Equipped with the XP200 key programmer, IM508 is capable of providing extraordinary service functions for the immobilizer system. Together with the ability to quickly diagnose all modules of the majority of makes and models on the market, IM508 provides you with superior special functions. IM508 is the perfect solution for shops and technicians who demand affordable and powerful IMMO and diagnostic services.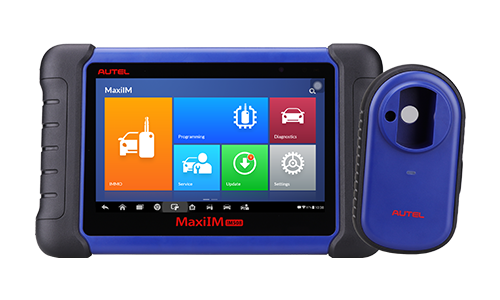 XP400 PRO
Bi-Directional Key Fob Programmer and IMMO Tool
The XP400Pro key and chip programmer, compatible with the IM508 and IM608, reads/writes and learns keys to the vehicle. The XP400Pro enables programming of infrared keys for Mercedes vehicles and IC Chip keys on late model Hyundai KIA vehicles. The XP400 also performs EEPROM-data functions needed for European vehicles. The XP400Pro supports Data Read/Write of 3,000 Plus Chip Types (inc. EEPROM, engine ECU, MCU, IMMO ECU).
2 Years Software Update
Stay current with the latest Autel software versions and increase the value of your investment with the Autel Total Care Program (TCP). The Autel Total Care Program is much more than an extended warranty plan. When you subscribe to an Autel TCP, you'll reduce out-of-pocket device repair costs as well as shop downtime. In addition, you'll also get to take advantage of new features and functions as they roll out from Autel, including expanded coverage for the latest vehicle makes and models.
Updating your tool coverage is fast and easy and the Autel Total Care Program will keep your tool running and provide you unlimited access to the latest software and functionality for a full year.