We have aptly named it "Rusty."
I know I have a swap project going, that may never end. I got a call from my Dad Friday and he wanted to go look at a potential project. When I get those calls from my Dad I know I'm about to buy something.
Here is my "fresh from a four year hitch in a barn" 1979 FJ40. It has 79K or 179K on it and I'm not guessing. It was owned by the seller for eight years or some story. It spent the last four years in a barn as a home for Wasps and Mice.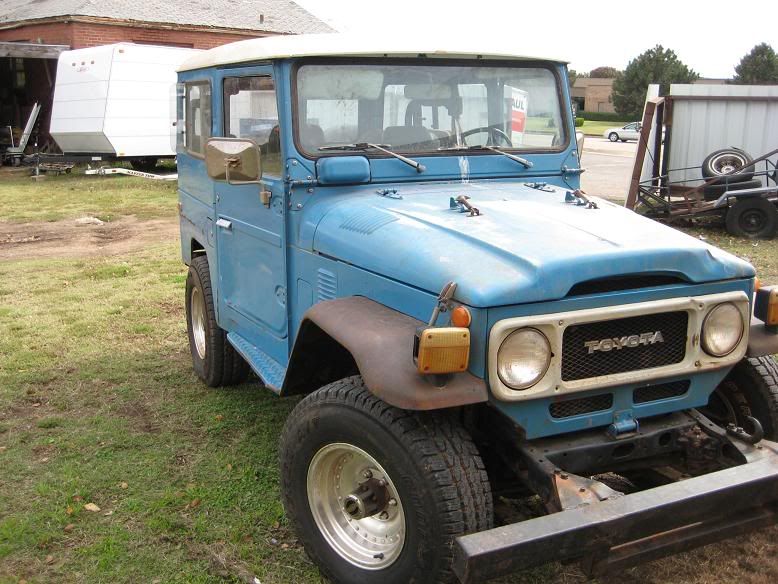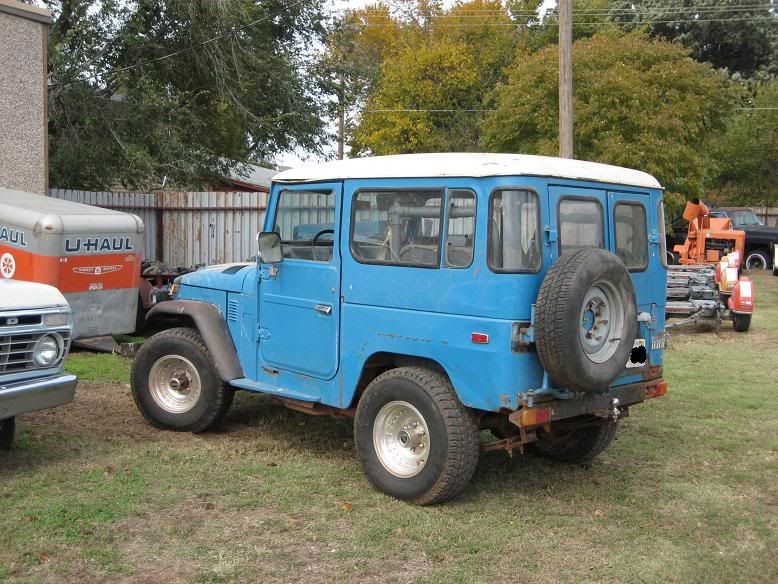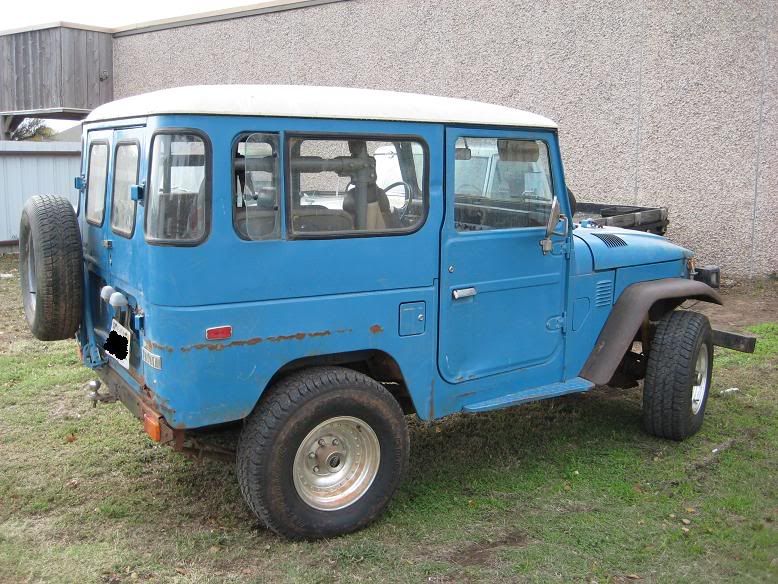 It gets even worse when you get closer.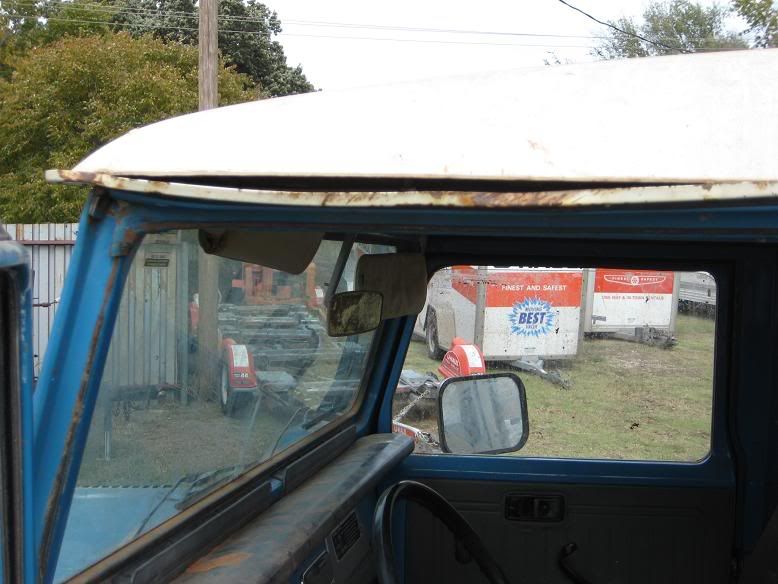 Custom mud rotted flinstone floor!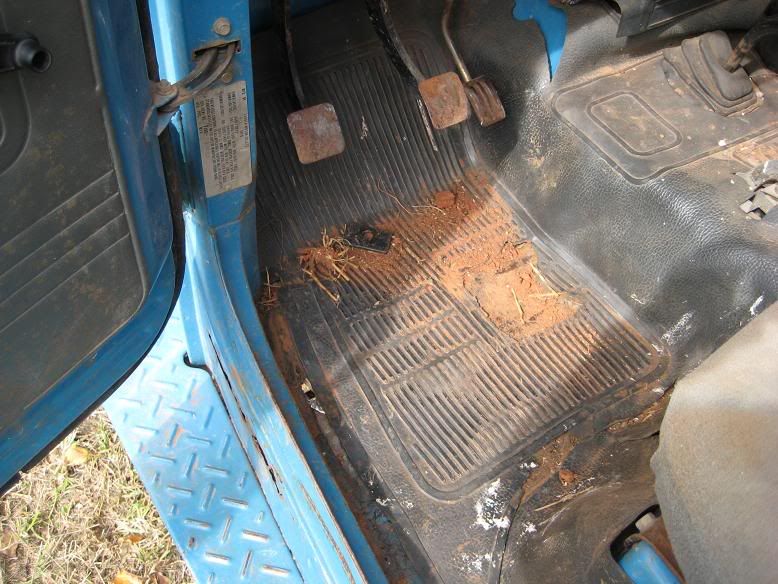 Hand fabricated not-so-closing or locking rear door latch.
We got the original wheels also.
And yet another way to reach inside without opening the doors.
Custom free-flow muffler!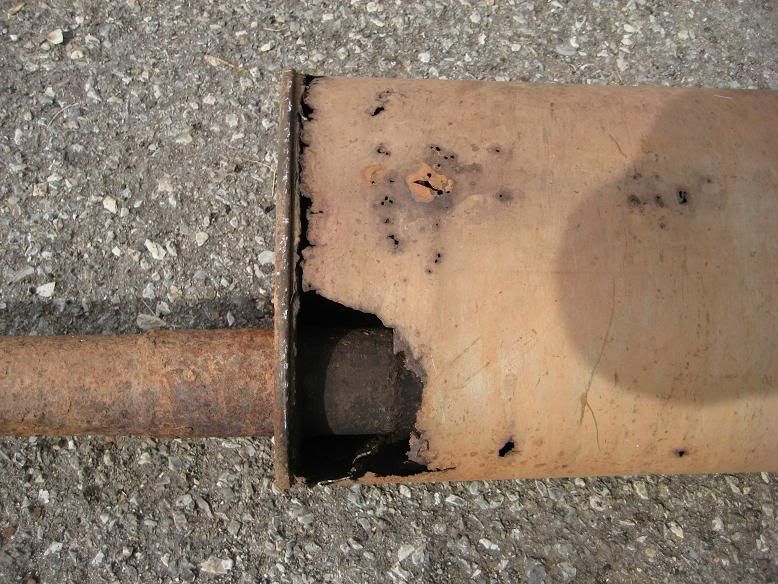 New exhaust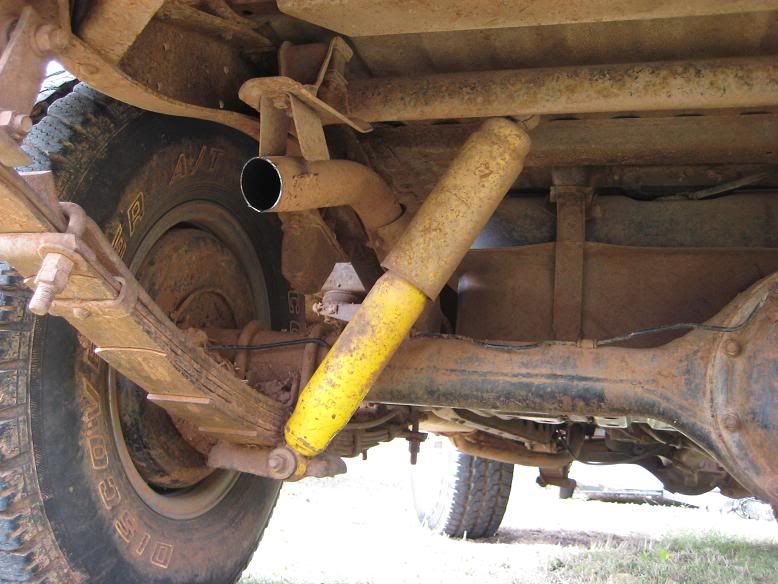 So four years in the barn.....
The battery needed charged but it still worked. The fuel pump was out and there was no original replacement mechanical pump available. So a new E30812S later and it ran!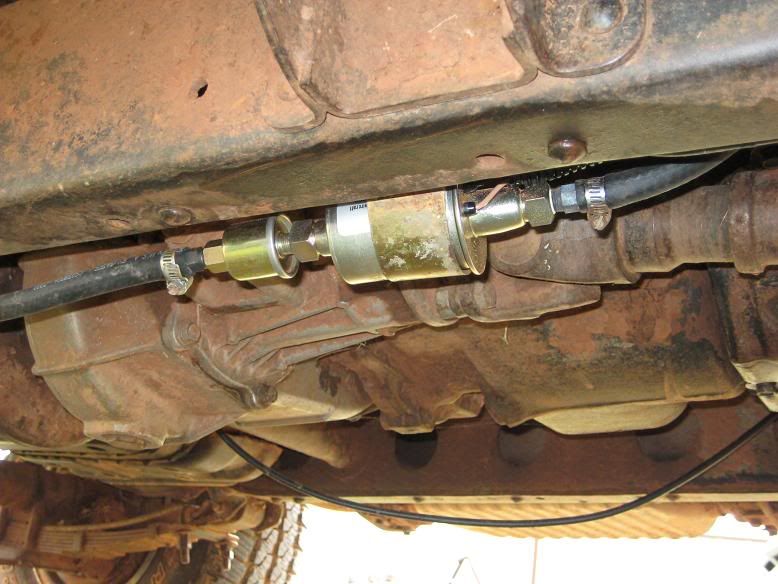 I tried to get video but every time we got it running a new leak in one of the fuel returns would spray fuel all over the place.
We are up in the air on what to do with it. I vote we go topless and have a woods runner. I think Dad actually wants to slick it up and drive it around. My Grandpa had four of these but he always ripped the 2F out and put a 383 and 465 behind it with cut-down 3/4 ton axles. After a morning working on it, I see why he did those swaps.
More to come if we don't sell it.