Discussion Starter
•
#1
•
Well we headed north last weekend to cut some white oak. So we borrowed my old mans trailer. Loaded up the wood hauler and my little beast of a four wheeler and set sail. We ended cutting down, stacking in trailer,hauling and unloading in 5-6 hours about 4-5 cords.
We really should have thought ahead about tongue weight on the trailer. Definitely had some weight to her. But we only had to haul a few miles on back roads to my buddy's parents house. Took her slow and steady 25-35 mph. Where we are piling the wood up and splitting. Then we'll bring it down to my house and stack.
On the trip home we did load up a stack of year old oak/maple mix. From last season. And thought what the heck. Lets stop and scale the truck and trailer to see where we are at. Weight came in at 17,469 pounds with only my buddy in the truck Not to bad, and at least still under the capacity of the trailer. I know coming home with that fresh oak it was well over 25K pounds!
Here's some pics for ya: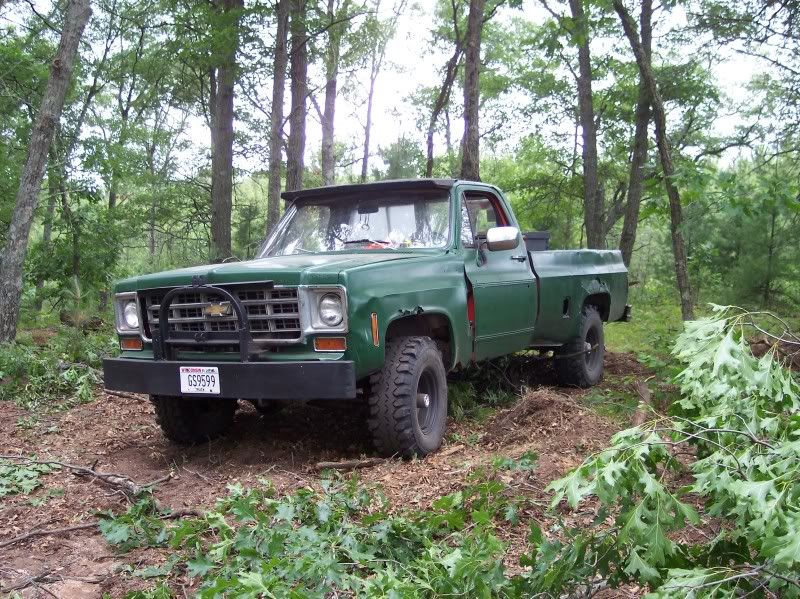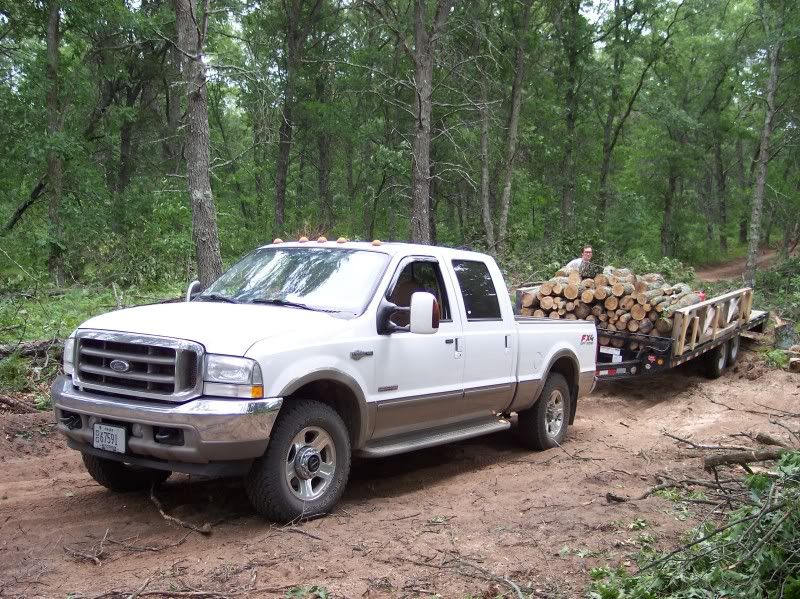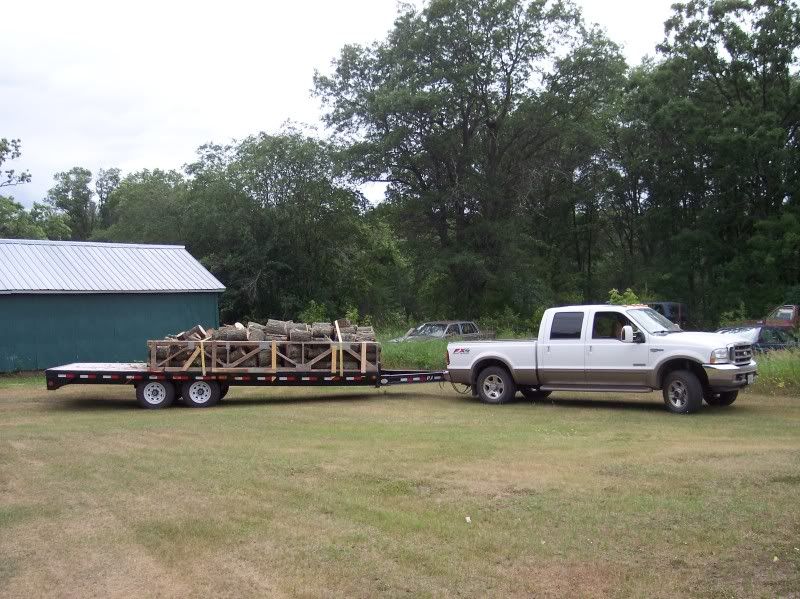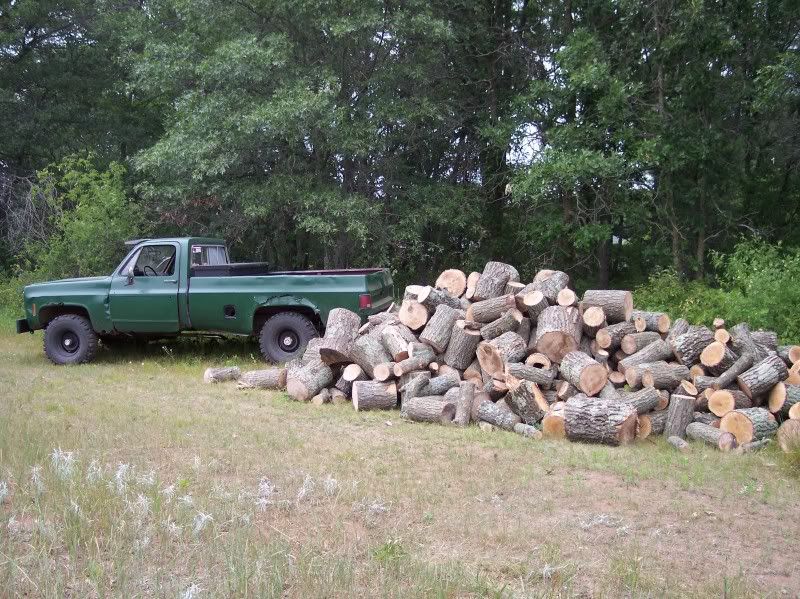 Pile on the left is from this trip, stacked is earlier this year for buddy's parents for next year.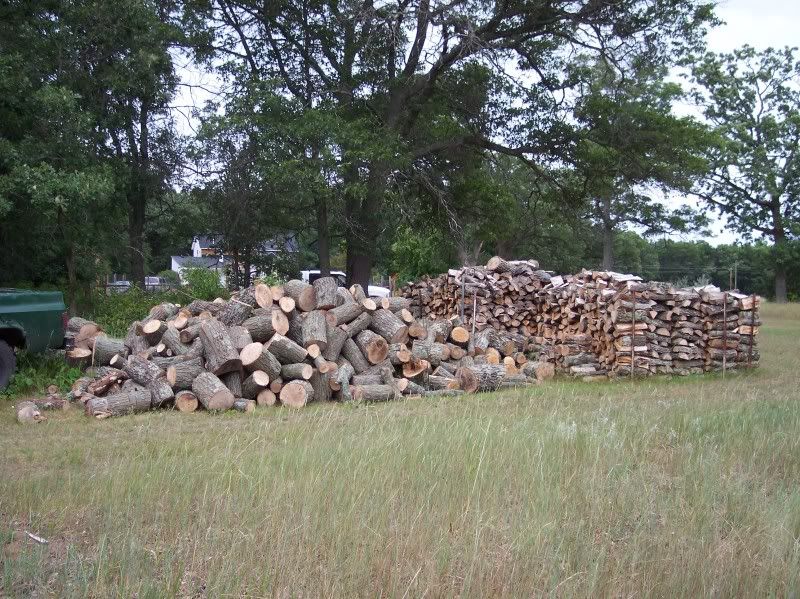 Loaded up and ready to head home. And much better situated with the tongue weight. Once we moved our sides back.