·
Riding solow on the Hog
I wasnt sure where to post this, so Im putting it here for any of you who are interested in this mod. I developed a way to do it without cutting or splicing wires, or stressing the MAP plug itself. Ready? Here we go.
PARTS.
One dead cordless phone battery.
One 4.7v1w Zener Diode.
Small piece of etape.
Zip tie.
Shrink wrap tube of applicable size.
1. Strip the shrink wrap off the phone battery, and remove the leads and plug. Discard battery.
2. Bend the leads of your Zener Diode into a U, cut them down to about 1/4 inch, and insert the BANDED side in the BLACK wire lead plug, and the other end in the RED wire lead plug. The fit will be snug, but just carefully push it in. After full insertion, bend the diode over so it lays against the plug. Strip the wires as shown in the picture. Twist the raw wire so it wont fray and separate when you go to plug it in. What you see is the finished product.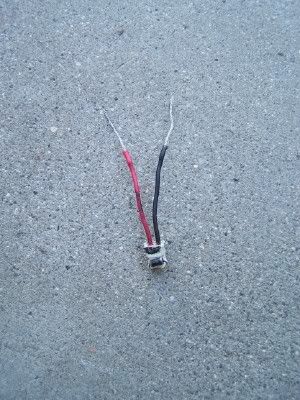 3. Unplug your MAP plug, and run the wires up through the center. Bend the last 1/4inch of raw wire over so that they insert into the applicable plug holes. BLACK (Banded end) to the passengers side (Right hand) Hole (My wire is dark gray with a white stripe, yours may be different depending on the year) RED goes to the drivers side (Left hand) Hole (Red wire with a gray stripe) DO NOT PLUG INTO THE CENTER WIRE!. What you have after you plug it in should look like this.
4. Take the small piece of Etape and wrap it in a U over the end of your boost fooler, then apply the shrink tubing, shrink, and zip tie the neat lil apparatus up to your plug. Now what you have should look like this.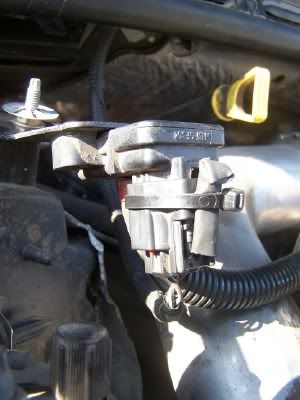 PRESTO! You now have made THE most invisible boost fooler ever. Congratulate yourself with a cold beer.