So the winch came and put it in. I was not thrilled with 4-ga wiring. I also didn't like the control/solenoid box on the outside of the truck. I also didn't like not having a positive disconnect in the power system. I fixed all that. The one thing I couldn't fix was the access holes I has to drill in the bumper. I could have used Allen head bolts but I've broken those trying to torque them before.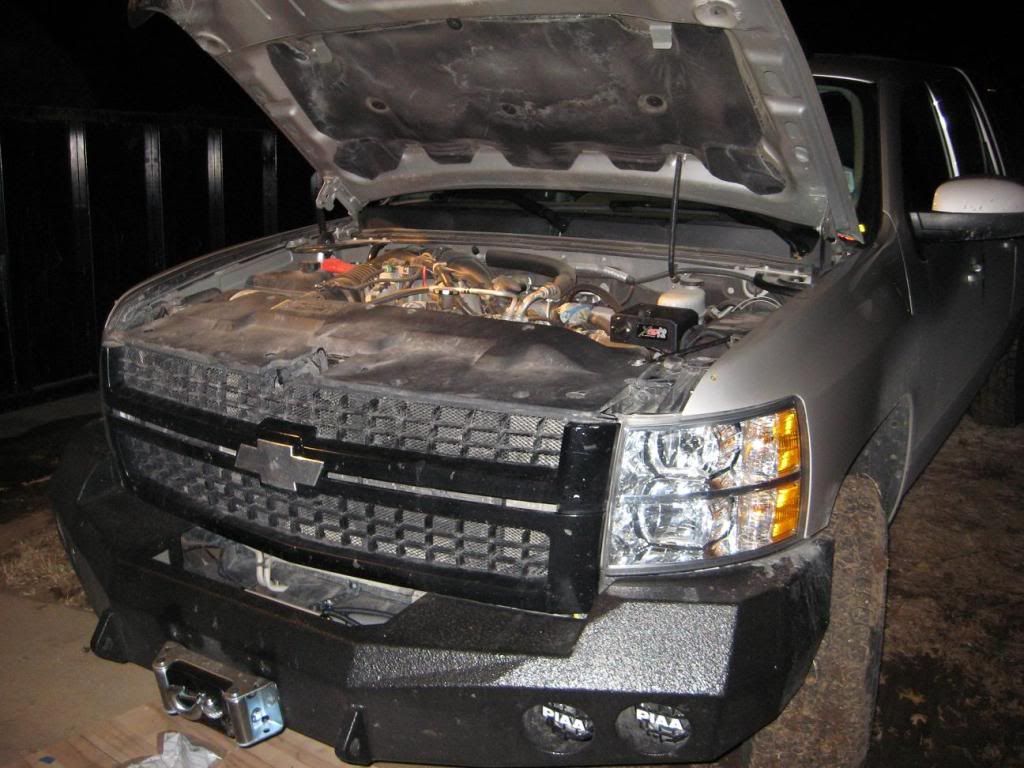 Everything is in loom. I can't believe the kits don't come with any. I made a little bracket to secure the harness.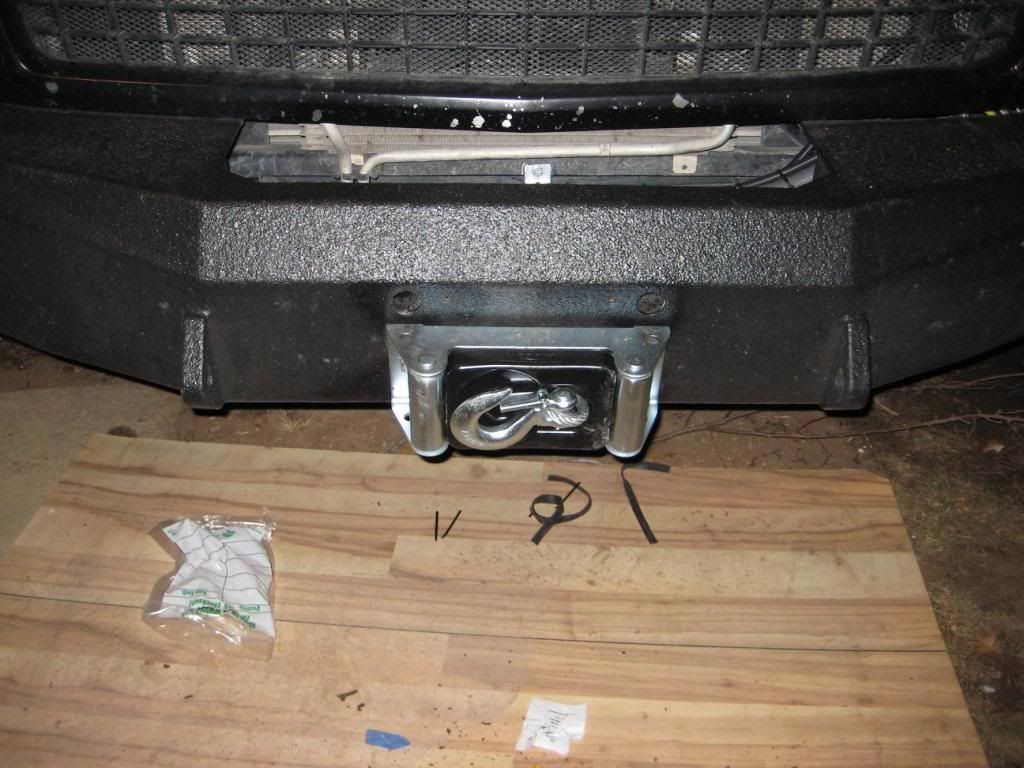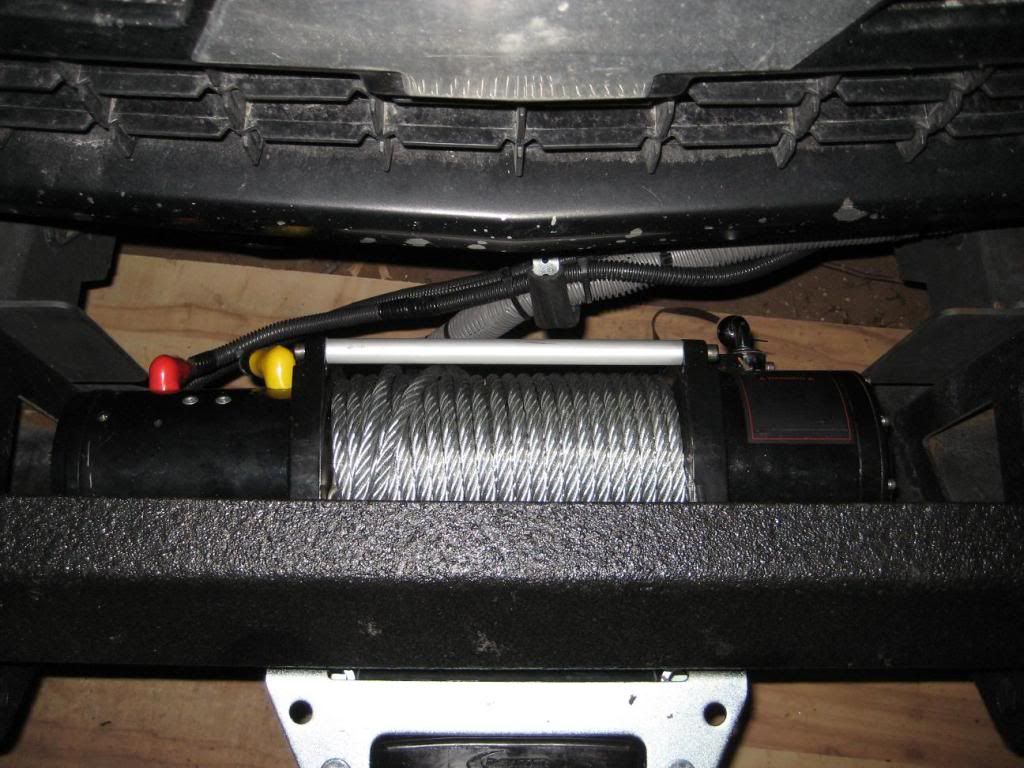 Access holes. I had to make four of these monsters.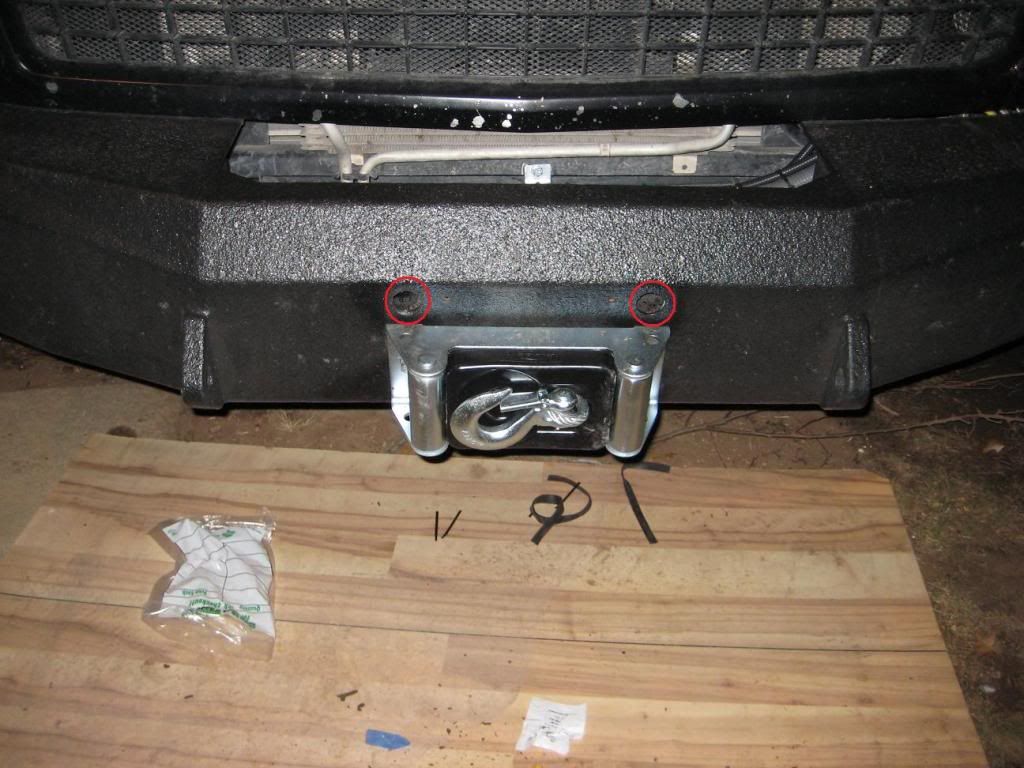 The control box is mounted on the fuse box lid. It flips over when you pull the lid so it's out of the way. I also mounted that battery disconnect in the box. I keep the key in the truck. It works pretty well. Pay no attention to the red streaks. I use some red goo to measure clearance. I still need to clean up. I have 3/4" clearance on the bottom of the box. I drove around to make sure the radiator hose never came close to it.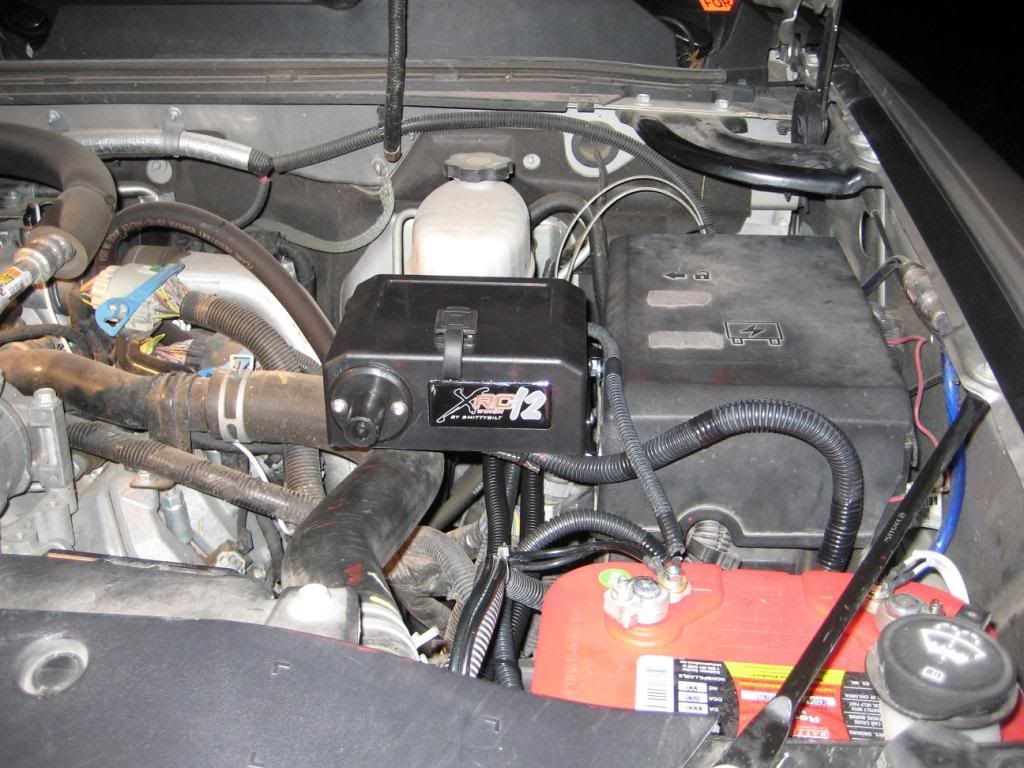 I also learned a valuable lesson. There are two wave washers that restrict shaft play in the motor. When I re-clocked the motor I only found one. I found this little gem after I cleaned up around the truck. Looks like I have ten more minutes of work on this project.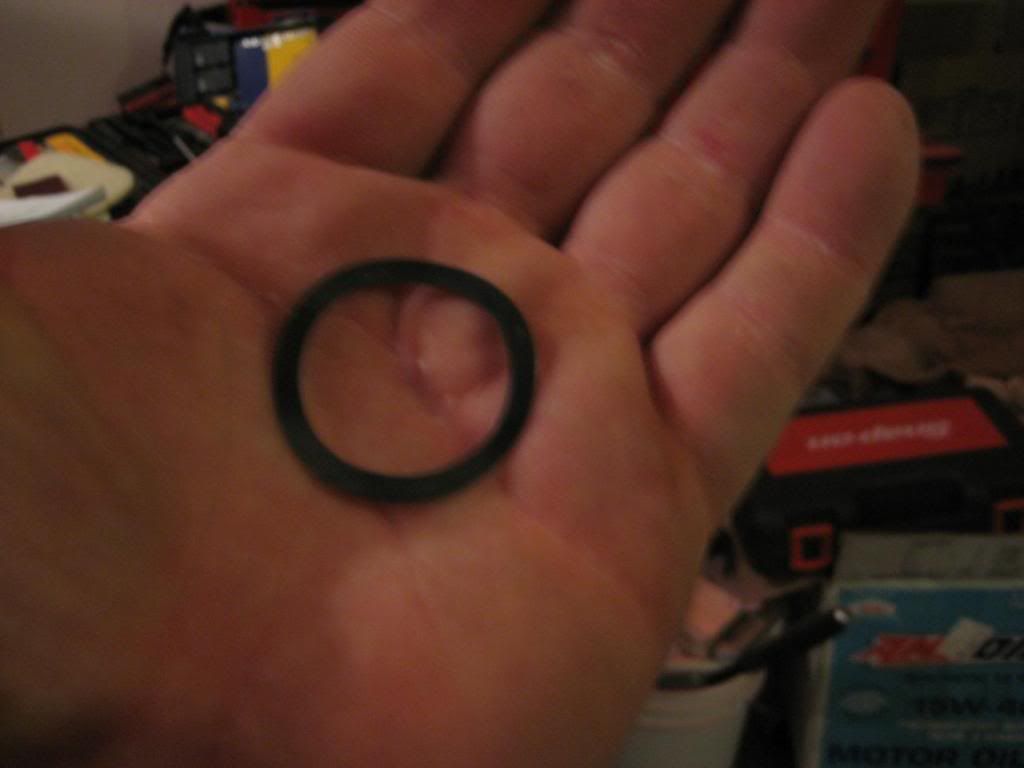 12K Smittybilt. I'm into it for $460 so far.