Discussion Starter
•
#1
•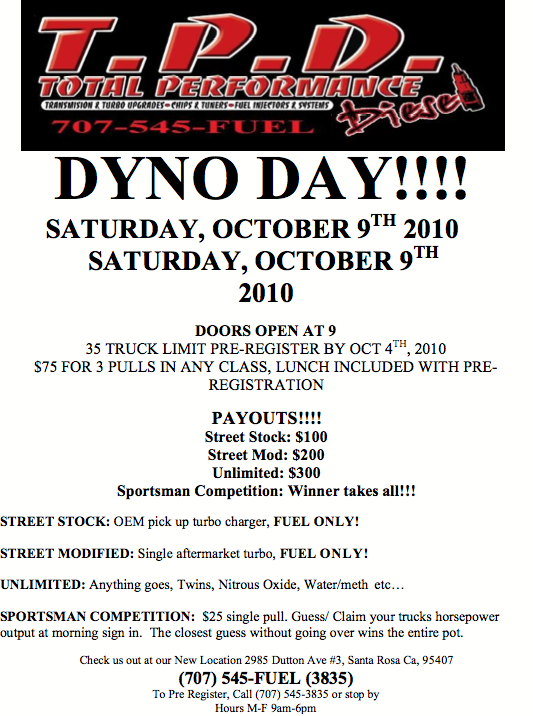 We are hosting our First Dyno Day at our new location, with our In Ground Super Flow dyno, On Sat. Oct. 9th 2010. For those of you that don't know us, we are located in Santa Rosa, Ca, approx 1 hour north of San Francisco.
At this event, we will be hosting a "Sportsman Competition". At morning sign in, you can guess or declare your HP and, then you get a single pull to see what you put down. The person that is closest without exceeding their stated hp is the winner. This is going to be a winner takes all event. The idea behind this, is to level the playing field between the high HP trucks, and those that are less modified.
If you have any questions, feel free to PM me, or give us a call at (707)545 FUEL (3835).
Sean