Discussion Starter
•
#1
•
I want to fill this whole with a stock Ford electric fan. I want to use a Ford fan because my goal for this build is I for everything mod to look stock.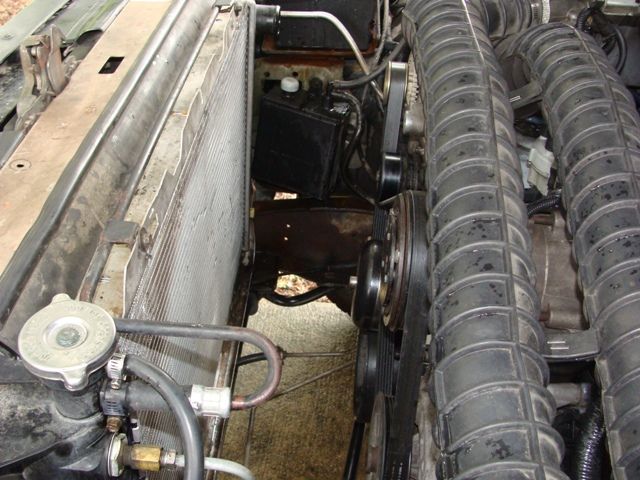 This is the stock fan clutch and fan
This is the fan I wanted to use. It came out of a Texas State Trooper Crown Vic. But sadly, it does not fit. The motor makes contact with the water pump pulley. Everything else fit grate though.
What is this box for? It is on the above fan assembly. What does it do? None of the other stock fans I have has this.
This is a fan I had intended for something else. It fits the 250 pretty well though. The problems I have is I have no idea how much it puts out. I want a fan that puts out like a preachers daughter with daddy issues. The other issue is the shroud is busted up a little bit. I can trim and repair it so I can make it work. Does anyone have any idea what this fan came from?
What is this for?
There are three prongs in this connector for the fan motor but only two wires leading to it. What is the third prong for? Is one for the temperature and one for the AC?
Oh, this is a 97 F250 with a 351 gasser.