Discussion Starter
•
#1
•
Wood cutting season in state land is opening soon through the DNR. And we have our permits and are ready to go. Except for one thing. I think we underestimated the weight of oak.
Our goal is to cut and split 50 cords of oak this season. And will be split between a few friends and family members to keep are butts warm in the winter. Up till now had planed on cutting/splitting 4 cords a day. And hauling it home in one trip, about 40 miles. On our PJ 12K lb deckover trailer bellow.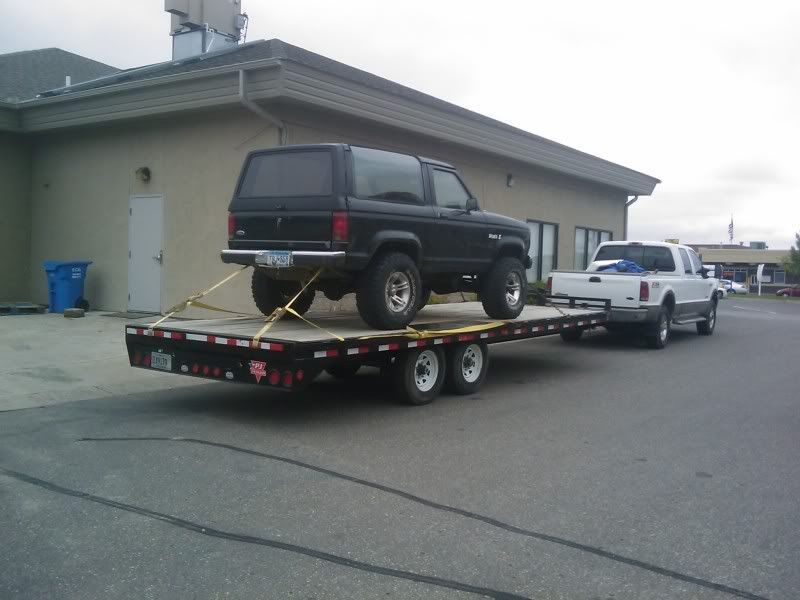 But after doing a little research. A cord of green oak weighs in at 5K lbs! I've hauled wood in the back of many trucks before. Not a full cord but would have ever thought I was approaching two ton in the back of half ton pickups.
Can any one confirm the weight of a cord of oak for me?
Has any one hauled this much wood at a time?
If so with what?
I guess I could just load up a few cords and stop by the creamery (only local scale around) and weight in. And zero in on how much wood we can haul on that trailer. Just kind of shocked that four cords is 20K lbs!
Either way post any pics of hauling wood!