Discussion Starter
•
#1
•
Just as the title says guys. I have two trucks and a nice war eagle boat that I want to trade for a Nice 4x4 Auto Diesel.
Here's the details on the trucks:
Silver 2005 Extended Cab GMC Sierra Z71 4x4 with 5.3 V8. Truck has 90,XXX miles and is in very good shape. It's charcoal cloth interior that is clean. Here are the mods:
Ford Keys w/ Rancho R5000 shocks, 315/70/17 MTZ's on Stock wheels, 4.56 gears front and rear, Dual Exhaust, Superchips Flashpaq, 5% Tint, Ranch Hand Bumper Replacement, Pioneer AVH3100DVD, RE 4x6's and Memphis 6.5's, JL W3V3 12" on a Fosgate 400W Amp
Clean retail NADA is 17,500. The tires have 4,000 miles on them and have been rotated twice (every 2,000 miles).
Price: 18K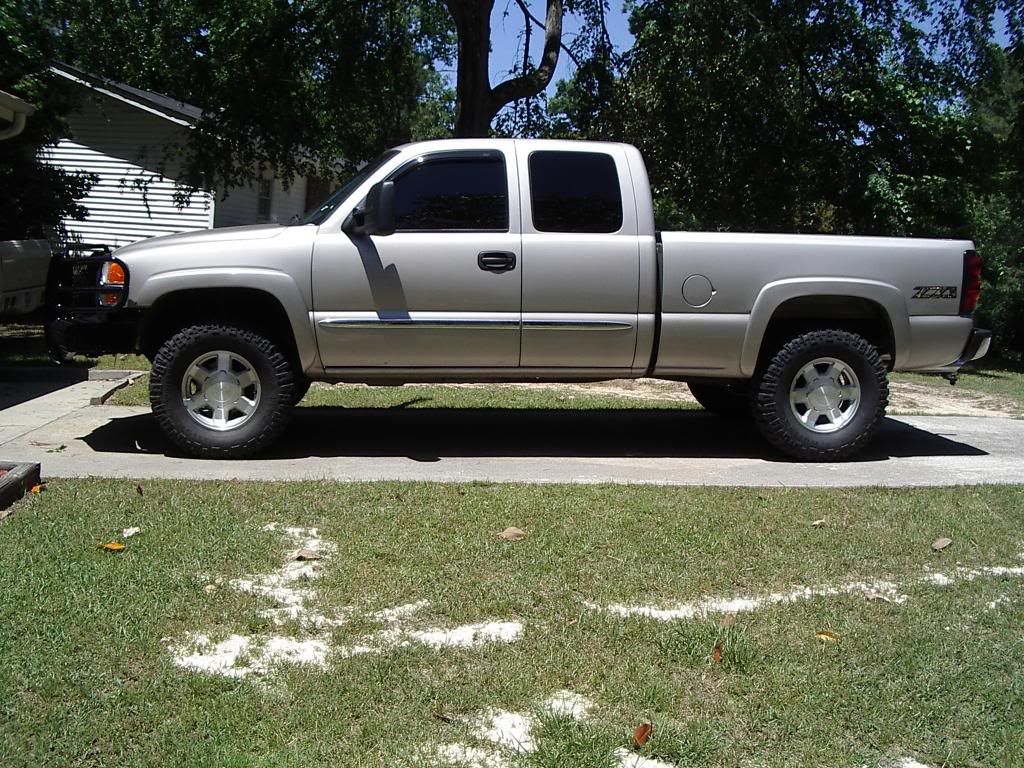 1988 Chevrolet Silverado Regular Cab Short Bed. It was my dads truck and most of the stuff except for the transmission was done by him 12 years ago when I was younger. Due to this I'm not to sure about all of the specifics on the truck. It was painted about 12 years ago and shows but it will clean up pretty well (it's painted a tan/silver pearl color). The tailgate has a bad spot in the paint and the paint could use a good cleaning and buffing. The wheels were very expensive (around $550 each new) but they need polishing badly. The interior is in ok shape (carpet needs to be shampoo'd. It's tan and has a dark brown bench seat that's in very good shape. It has the factory radio and ac which both work.
Here's the mods:
1998 Chevrolet Grille
1998 Chevrolet Mirrors
Corvette Style Roll Pan
Tailgate shaved
15" Colorado Custom Billet Aluminum Wheels
Brand new BF Goodrich Radial TA's
truck is lowered
383 SBC Stroker Motor
(I'm not sure about all of the specifics on the motor. It ran 7.30's in a late 80's camaro on motor. It has a pretty good sounding cam, Victor Jr. Intake, Iron heads, Holley Carb, headers with Flowmaster 3 Chamber mufflers dumped)
Turbo 350 Trans with 2600 stall converter
(Trans has less than 1000 miles on it since being rebuilt
Stock 10 bolt rear end
Price: 5,000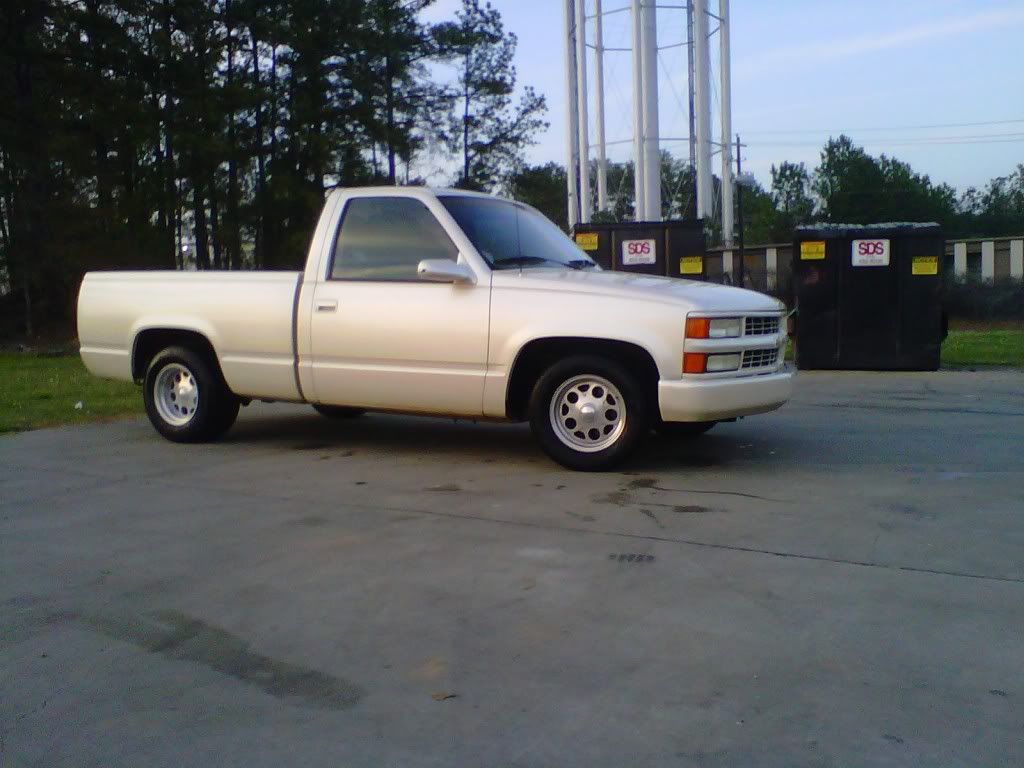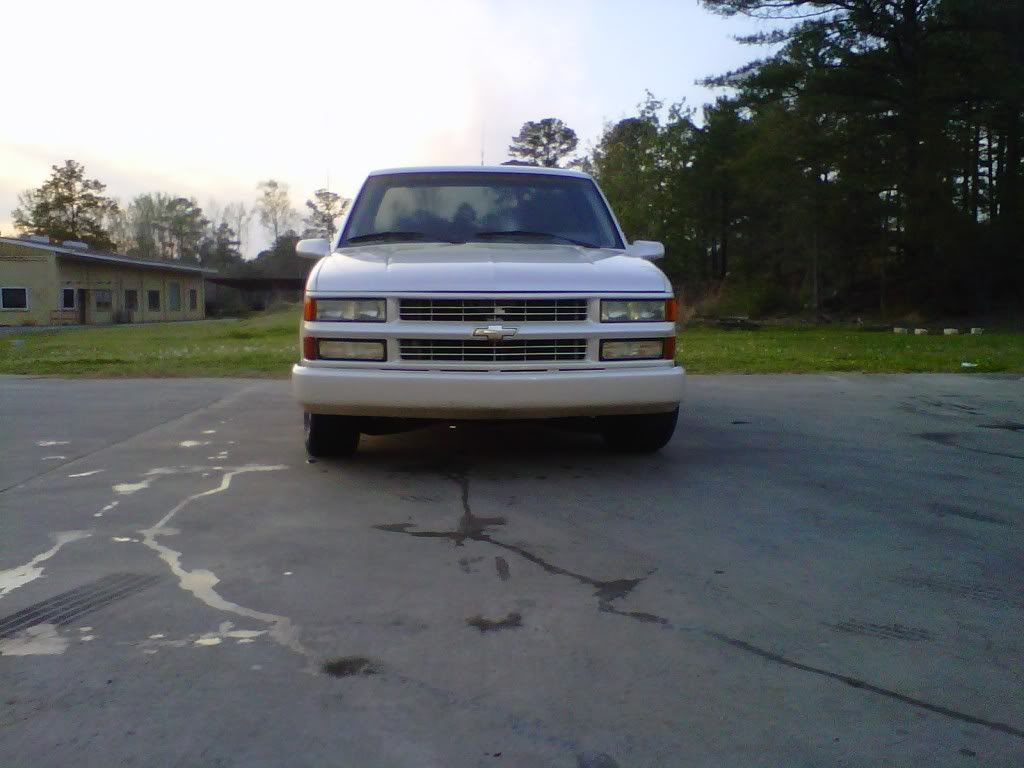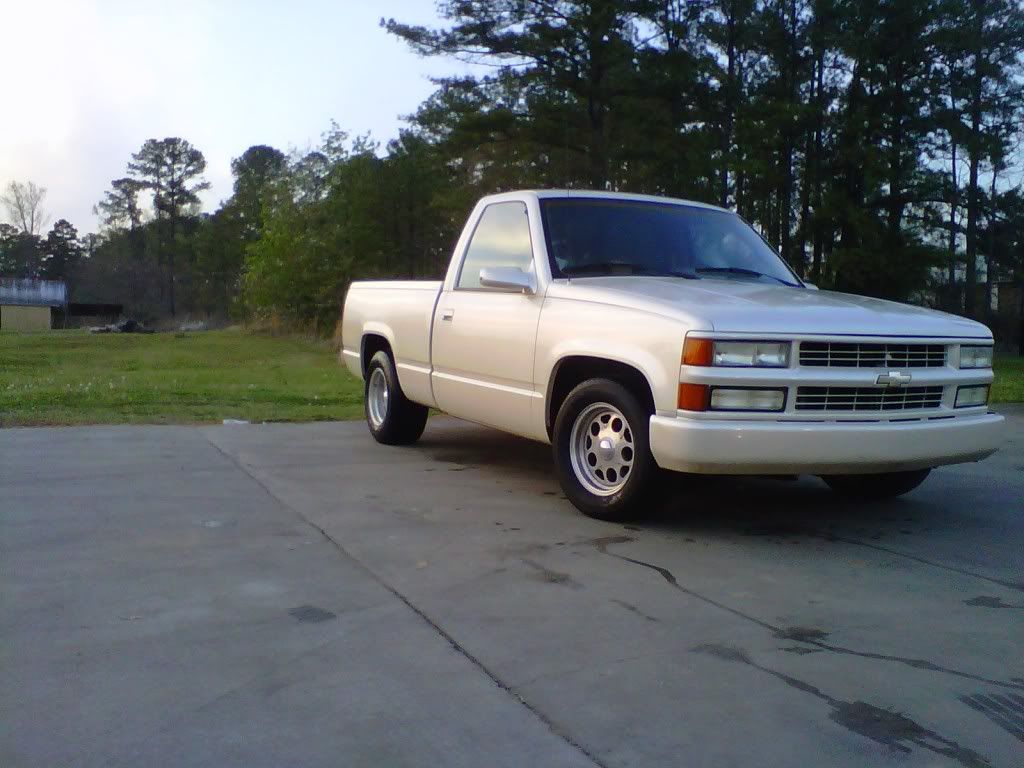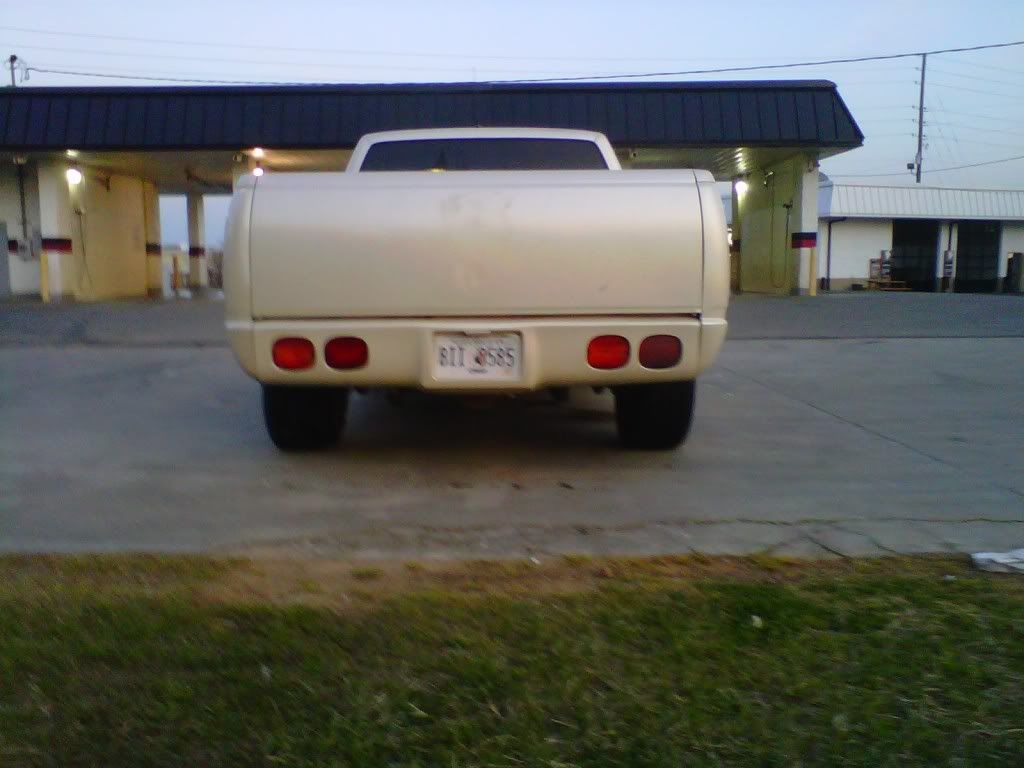 I also have War Eagle Boat with a 40HP Mariner that I can include to sweeten the deal.
It's a Camo 2001 1648 War Eagle all welded aluminum boat with trailer (trailer was recently rewired with LED trailer lights). War Eagles are known for being some of the toughest aluminum boats made. A boat comparable to this new is about 6K new. The boat has a built in floor, deck, and sides that is rhino lined in tan and looks awesome. It has stick steering with electric choke. The wiring was professionally done and has relays built in. The front and rear light, rope lights (has rope lights along the inside for seeing at night), electrical plug, and fish finder are on one battery and the motor is on another so you never have to worry about your accessories killing the battery and not being able to crank the motor. The boat has a brand new 12 gallon gas tank. The motor is a late 80's Mariner 40hp which is the japanese made version that is basically a yamaha. The motor runs like a top and I just had the carb's cleaned and adjusted in January. The boat also has a decently sized plano storage box locked to the floor of the boat to keep life vests in.
Price: 4,000